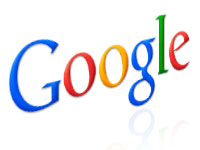 Google has acquired music-streaming service Songza, adding to its portfolio of streaming media properties.
Songza provides custom music playlists intended to match whatever situation listeners find themselves in, effectively providing a fitting soundtrack to their lives.
Users select playlists based on time of day, genre, current activity or ambiance. For instance, they might select a playlist to work to, featuring songs without lyrics, or they might choose a list of songs to boost their energy. Playlists typically are curated by Songza employees.
Songza also has a deal with the Weather Channel to help it tailor music based on weather conditions.
No Changes Planned
No immediate changes are planned for the service, according to Songza. It plans to update its terms of service and privacy policy to reflect the acquisition and continue to provide users with the same service.
Terms of the deals were not disclosed, but Google reportedly paid more than US$39 million for the deal. Songza did not respond to our request for further details.
Google has its own music-streaming platform with Google Play Music. The company intends to examine ways of adding Songza's core features to Google Play Music. It also plans to look at ways of taking the Songza experience to YouTube and other Google services.
'Music Sharing'
"I would argue this is more about music sharing than streaming and about improving the competitive position in music in general," Rob Enderle, principal at the Enderle Group, told the E-Commerce Times. "At their scale and power they should be more relevant, and this was done to help build that relevance."
The deal may allow Google to improve its music curation offerings on Google Play Music and YouTube, as well as on Songza itself. YouTube is rumored to be launching a streaming music service this year.
It's the latest front in tech companies' battle for quality content, intended to keep consumers using their services for as long as possible. Netflix, Yahoo, Amazon, and others have banked on premium video content featuring mainstream Hollywood stars and revivals of cult TV shows like Community and Arrested Development. Amazon also is planning a music-streaming service for Amazon Prime members.
Apple, meanwhile, acquired music-streaming service and headphone company Beats for US$3 billion. Beats also has curated music playlists, but it requires a subscription and Songza offers more customized playlists depending on context, with its service monetized by advertising.
Value of Content
"Content is the top of the value chain stack in terms of priority and revenue," said Jim McGregor, principal at Tirias Research.
"In addition, content and applications are the strongest tie to services. Songza buys Google another content option to add to its portfolio. I doubt that it will help displace the other vendors, especially the well-established music providers, but eventually bundling may provide an advantage," he told the E-Commerce Times.
"As we've seen from the success of social networks — the idea that people will go where their friends are — Google had a choice to buy or build. Given the lack of success for Google+ and Google Music — actually both well built — they have decided to buy this time," Enderle observed.
"The question will be whether they can grow or will break the service because the reason Google+ doesn't work isn't technical, it is behavioral, and this service needs that same expertise," he continued. "This acquisition will either help Google understand social, or more likely fail, because it is very hard for an acquired company to drive critical skills into a parent that doesn't have a critical mass of them."