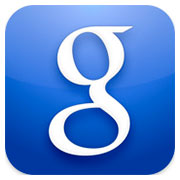 Google has been at work on new technologies and methodologies that could significantly alter the way consumers search on the Internet, as well as how brands can expect to see their ads displayed, according to The Wall Street Journal.
More emphasis will be placed on semantic search, a process that takes into account the meaning of the search term inputted rather than merely recognizing keywords.
Google is planning to more deeply meld its algorithmic approach to search with semantic search capabilities, the Journal reported. The end result will be a search page that includes not only links, but also facts — and possibly direct answers to queries. Between 10 percent and 20 percent of searches will be impacted, an unnamed source said.
Google did not respond to our request to comment for this story.
'Baby Steps'
The changes may not be as dramatic as portrayed — at least not in the near term, suggests a Google+ post by Amit Singhal, a senior VP and Google Fellow.
The company is just taking "baby steps" toward a "virtuous circle" of an open-source knowledge graph, he suggested, inviting readers to stay tuned for updates "on what will continue to be a long road ahead."
Indeed, the WSJ article's implication — Semantic search is here! Now! — is viewed skeptically in many quarters of the search community.
The article was born out of a misguided PR effort, suggested Danny Sullivan in a post on Search Engine Land.
"The discussion around semantic search has existed for years," Greg Sterling, principal of Sterling Market Intelligence, told the E-Commerce Times.
"It is hard to analyze what Google may be working on technically," based on the WSJ.
"One of my theories is that Google is motivated to make a change in its search because of the rise of mobile. Search is still not a great experience on mobile," he added.
The mobile issue is quite possibly behind whatever Google may be up to, said Lance Strate, professor of communication and media studies at Fordham University.
"It's Apple's Siri that poses the greatest threat to Google — not Bing — because Google is the most successful example of artificial intelligence that has been developed so far, although it's seldom acknowledged as being a form of AI," Strate told the E-Commerce Times.
"With the revolution in mobile technologies, voice input is becoming more common," he observed, "and sometimes the only option — certainly preferable when driving."
Still, this is not a new development for Google, said Strate. "Google has already been moving in this direction by allowing full questions to be entered as a search query."
A Niche Play
Among those hoping there's substance to the Journal article's speculation is Lauren Tesar, brand director at Lifebooker.com.
"Semantic search is a great thing for niche businesses like ours, because the search results will be better aligned with the core offering of the website," she told the E-Commerce Times.
For example, Lifebooker.com allows users to discover and book discounted salon and spa appointments online.
"Our website contains 75,000 ratings and reviews from members, dynamic search functionality — by service type, location, price, rating — with hundreds of salon/spa offers in multiple cities. We are deeper into salon/spa discovery and booking than any other website," Tesar noted. "However, if a member searches 'best nyc salons,' the search results are focused around publication reviews with headlines which include 'best.'"
With the growth in websites such as Yelp and Lifebooker, the intentions of these searches are more commonly associated with user ratings and reviews, she pointed out, rather than what has been claimed "the best" by a credible publication.