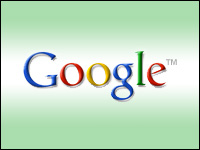 Google has completed its acquisition of mobile advertiser AdMob, after what was apparently a very close decision by the Federal Trade Commission, which had been vetting the buy for antitrust purposes.
With the legalities finally over, the speculation shifts from "will it happen?" to "what happens next?" As usual, Google, which rarely enlightens the market with discussions of its long-range plans, has not tipped its hand. The company has merely stated the obvious: While the mobile ad industry is currently tiny and fragmented, it represents a significant opportunity in the future.
Still, it's possible to make some safe assumptions about Google's projected path, starting with its prep work for what is sure to be an epic battle over marketshare with Apple.
AdMob is giving Google many of the tools it needs to take on Apple in this space. It has significant expertise creating in-application ads, as well as interactive video and rich media ads.
"What AdMob offers to Google is an entrenched ad sales organization and great technical skills," Bruce Braun, Senior VP of sales and marketing at GoldSpot Media, told the E-Commerce Times.
His best guess as to Google's strategy? "They are building something that will be a mirror image of what Apple is doing with Quattro and the iAd — that is, ads delivered within apps, and a split of the revenues with advertisers."
App Strategy
Market statistics support this approach. By 2013, worldwide app downloads will have surpassed US$21.6 billion — and advertising-sponsored mobile applications will generate almost 25 percent of mobile application stores revenue, Gartner recently estimated.
"At end of day, I think apps will supplant the mobile Web," Braun said. "They are akin to bookmarking on a Web browser — and allow for a much higher level of interactivity."
Apple, of course, has a natural advantage in this arena with the wild popularity of its App Store and the successful introduction of the iPad. However, there are several reasons to believe that Google can play catch-up quite easily — especially with AdMob under its wing, Azita Arvani of the Arvani Group told the E-Commerce Times.
AdMob is a low-cost provider of mobile ads, while Apple is expected to charge high prices for iAd, she said. "So, AdMob/Google's mobile ad business will be much more scalable. Ultimately, Apple may become a niche mobile ad provider, offering better user experience at higher price points."
Also, AdMob has a size advantage.
"Even though the mobile advertising world is fragmented today, AdMob has the biggest share of the mobile ad network," noted Arvani. "So, the combination of the biggest search advertising network with the biggest mobile ad network will be a big differentiator for Google."
Finally, AdMob provides ads for an array of mobile gadgets, Arvani pointed out, including iPhones, iPod touches, iPads, and Android devices.
"In contrast, it seems like Apple is integrating Quattro's mobile ad facility just for Apple devices," she said. "So, even if Google/AdMob places an ad in an iPhone app, Google still gets a share. But there is no such ad revenue generator for Apple outside of the Apple universe."
Time for Experiments
On the other hand, it is too early to say whether apps will be the dominant mobile ad format — or whether Google will steam down that path to the exclusion of other formats, said Scott Jones, chairman and CEO of ChaCha.
"The vast majority of phones in people's hands are not influenced by AdMob advertising, so we're still very early in the game," he told the E-Commerce Times, referring to the fact that only a small minority of all mobile phones currently in use are smartphones.
"There are other types of ad platforms, with higher response rates, that work on virtually all phones. What will be important for advertisers to see is the engagement level and response rates, which will be highly dependent on the nature and placement of the various types of mobile ads."
A mix of options available to advertisers would be better at this point, agreed Alex Campbell, cofounder and CEO of Vibes Media.
"We still see a lot of marketers who don't understand mobile and therefore are running the wrong types of programs. The more the market can experiment, the better it is for all of us."
Fragmented No More
Although Google's approach to the mobile ad market is still unclear, it's already obvious that the ground is shifting.
"There will be more consolidation. The space is too tiny and too fragmented right now to compete," Vikrant Gandhi, an analyst with Frost & Sullivan, told the E-Commerce Times.
"I would say in five years from now, the industry will consist of three or four major players and perhaps a few smaller ones," predicted Gandhi. "There will be more acquisitions as firms try to scale up."