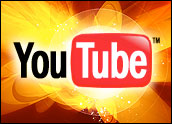 Search engine giant Google has begun testing video ads on its mobile version of YouTube in the U.S. and Japan.
The move is an attempt by the Mountain View, Calif.-based search engine to monetize YouTube's video ad potential. Google bought YouTube for US$1.65 billion in October 2006.
A YouTube Experiment
The announcement came from Christine Tsai, a YouTube product marketing manager, via an official blog, one of the many ways Google releases company news to the public.
"You may have noticed that we started running a test of display ads on select pages of the YouTube mobile site in the U.S. and Japan," Tsai wrote. "This is our first step in testing mobile advertising for YouTube — it will give you a new way to interact with content on the go, while allowing us to learn how video viewers engage with mobile advertising. Our test advertisers will also have an additional branding tool at their disposal and the opportunity to reach the millions of people who visit YouTube every day on their phones."
Mobile Ad Challenges
The move is typical for Google, reflecting its penchant for experimentation, Laura Martin, an analyst with Soleil Media Metrics, told the E-Commerce Times.
"They're the first to [launch mobile video ads,]" she said. "They're being aggressive because they're looking for the killer app for video ads. They're just trying a lot of different things. This is the newest trial."
However, finding that killer video advertising application will be anything but easy, Martin observed.
"The problem is that the screen size on a mobile device is going to kill Google," she explained. "They're still struggling with finding a way to make video ads work on a PC-size screen. Now, they're saying they need to test what will work on a small screen. It's an added degree of difficulty. All of the challenges facing the monetization of video on the PC are just exacerbated on the mobile device."
Caution: Don't Annoy the Consumer
Google faces another difficulty with its new YouTube experiment, Martin said."They don't know if it annoys the consumer."
Google needs to figure out which types of ads consumers find useful. At the same time, the company must be careful not to overwhelm users with too many ads on their mobile devices, she said.
Google is aware of the fine line it is walking with the new YouTube ads.
"At YouTube, we are constantly testing new ways to deliver the kinds of ads that contribute to the user experience while making the most sense for advertisers, and we've learned a lot about what works for YouTube and what doesn't," Google's Tsai wrote in her official blog.
"We're excited to explore new approaches to mobile advertising, and will evaluate this test closely over the next several weeks to make sure we provide our community, our partners and advertisers with the most valuable and effective mobile experience possible," she concluded.