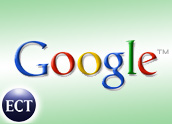 Google is the target of yet another lawsuit. The search giant has been charged with patent infringement allegations related to Google Talk, its Instant Message and Internet phone feature.
Rates Technology Inc. (RTI) filed suit against Google in New York federal court in October. The company alleges that Google Talk illegally uses its technology to bill people who make phone calls through its Voice over Internet Protocol (VoIP) tool.
RTI is asking for a jury trial, enforcement of patents, damages that include the loss of profits, a preliminary injunction against Google, and attorney's fees.
Google offered its standard public statement in response to the suit; the same statement it made when Click Defense filed suit against the company in December, claiming the search leader's advertising sales practices were fraudulent: "We believe the suit is without merit and we will defend ourselves against it vigorously."
Nitty Gritty Patent Details
Specifically, RTI claims that Google Talk infringes on two of its patents for reducing the cost of long distance calls over the Internet. However, some industry watchers claim RTI makes its living as a patent troll, a company that makes money filing patent infringement suits.
"I don't get too many people coming to me about patent issues so when I heard about this company, I decided to delve into this potential story a bit more. What intrigued me is that apparently RTI has no products …" Rich Tehrani, president and publisher of TMC, Blogger, said in his April 19 blog.
"They exist to collect revenue from other companies," he wrote. "I did some research and found that RTI has sued Nortel, Sharp Electronics and others."
Tehrani's post also notes that Rates Technology and its owner have patent agreements in place with 700-800 companies and have filed suit 25 times in the past 15 years.
A White Elephant?
John P. Ward, intellectual property attorney and partner in the Silicon Valley office of Greenberg Traurig, LLP, told the E-Commerce Times that Google has never shied away from publicity or attention, and sometimes the publicity puts you on everyone's radar.
"Anytime a high profile company attempts to enter an established market or technology, that company is going to be a large target for others to go after for patent violation," Ward said. "Regardless of whether Google may have added some bells and whistles to their Google Talk VoIP product, they may still have to account to others for using technology that others have already patented. If that's the case, Google's expansions into various markets could possibly result in a white elephant or two."
AOL-Google Ramifications
Of course, there has been some talk that as a result of the prospective AOL-Google deal, Google may be able to license AOL's TotalTalk VoIP product to avoid issues with the RTI patents.
Ward said this would only be the case if AOL had a license to the RTI patents, or AOL's VoIP technology did not have an issue with the RTI patents. Just because RTI has not pursued a claim against AOL doesn't necessarily mean AOL is free of issues with the RTI patents. RTI may have chosen to not pursue AOL for a variety of business reasons, he said.
RTI's Other Arguments
Although Google Talk is offered for free to its users, RTI could present other arguments to show Google is receiving income from Google Talk, Ward said. For example, RTI could argue Google is receiving income from its advertisements presented to the users of Google Talk, or simply that Google Talk is creating more on-line traffic for Google which is contributing to their profitability.
"Considering RTI appears to essentially be a patent holding company without a competing product of its own, an injunction shutting down Google's Google Talk VoIP product is unlikely," Ward said. "This would be a major factor for a court when determining whether to impose an injunction against Google to shut down Google Talk. RTI is certainly more interested in a compensatory recovery."