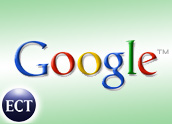 Google is working on an online listing-collection site that could move it into competition with sites such as Craigslist as well as online person-to-person retail communities such as eBay and also provide content for its various search tools.
Speculation about a product listing service hit a fever pitch when a site called Google Base appeared briefly online yesterday. The site is believed to be part of one of Google's many ongoing projects to expand its reach in the online world.
Some predicted the service would be announced as soon as today, when Google hosts a forum for partners and developers at its headquarters in Mountain View, Calif. A spokesman said Google had nothing to announce as of this morning.
'Rumor of the Day'
On the official Google blog Product Marketing Manager Tom Oliveri addressed what he called the "rumor of the day."
"We are testing a new way for content owners to submit their content to Google, which we hope will complement existing methods such as our Web crawl and Google Sitemaps," he wrote. "We think it's an exciting product, and we'll let you know when there's more news."
Screen shots of the pages that were briefly live on the Web show a form for allowing users to post information about items they want to have searchable in the Google database, such as products for sale and real estate listings. Such listings would put Google into competition with Craigslist, which eBay now owns a piece of, as well as eBay itself, which could suffer if Google can offer a sizeable audience and the opportunity to list items for free.
Analysts were already connecting possible additional dots, meanwhile, saying that Google Base and the online payment system it is developing, Google Wallet, could both come together in an online classified space.
Big Picture
Forrester Research analyst Charlene Li said Google base is potentially "much, much bigger" than simply an attempt to move into the classifieds space and represents its desire to be a central repository of every piece of information it can collect. A Google base could feed content to other search tools in the Google family, she added.
"I believe this is Google's way to not only build a lucrative listings business but also to flesh out other areas like Froogle and Local with deep content that's otherwise inaccessible or just plain doesn't exist," Li said. "But what's interesting to me is that rather than scrape existing databases, Google is going to encourage people, businesses, and organizations to submit their listings directly to Google."
Examples of items that could be submitted using the forms on the Google Base site include used cars for sale, descriptions of a party planning service or extensive databases of scientific information. By listing them in Google Base, users would have their data go from unstructured to structured data that could be more easily searched for and pinpointed by users through various search tools.
Having users submit content to be searched avoids any copyright or other legal issues, Li noted. And Google is in a position to reach a far bigger audience than Craigslist. That site, a popular repository for selling used items, apartment listings and personal ads, draws fewer than 5 million visitors per month, a fraction of the audience Google reaches on any given day.
Hitting on All Cylinders
Search engine expert and Google book author John Battelle said the apparent decision to directly obtain content marks a "significant departure" for Google.
"It will become a publisher, a competitor in the content creation and management game, which places it in direct competition with the multitudes who feed off the main Google search engine," Battelle said.
Google moving toward space dominated by eBay fits with other trends that seem to point to a handful of major Internet players all vying for the same turf. For instance, since Google announced it would offer book search with its Google Print, both Yahoo and this week Microsoft have unveiled the same service. And eBay recently bought VeriSign's payment gateway, a move seen by some as a pre-emptive strike against Google Wallet.
The timing may be right for Google to make another bold move. The company is coming off a blockbuster quarterly earnings report, its stock is near its all-time highs and its market capitalization this week surpassed the US$100 billion mark, putting it in the same category as IBM, Cisco and other technology giants with much longer histories.