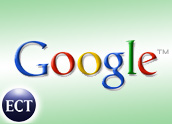 Google has begun to digitize books in eight European countries, pushing forward on a global scale with a project that has been the subject of fierce criticism and now faces a second lawsuit from publishing interests in the U.S.
Google said that the scanning of books was under way in Austria, Belgium, France, Germany, Italy, The Netherlands, Spain, and Switzerland. Those digitized versions will be fed to the overall Google Print project where they will be searchable in their original languages.
Controversial Copying
Google Print started as a dual project to scan and digitize the contents of books from five public and university libraries, including the New York Public Library and those on the campuses of Harvard, Oxford, Stanford and Michigan, and to scan contemporary books to help publishers find buyers online.
Though originally lauded for its ambitious scope and democratizing potential, the effort has been battered since by critics who say it runs afoul of copyright laws.
European officials have been among those who have been most critical of Google Print, raising fears that having a U.S.-based company determine which works from overseas library would be digitized would result in a skewed view of foreign-language cultures.
Some national library officials in European Union countries have backed an alternative plan to digitize books, with each country choosing the works to be included. Most of those projects have yet to get off the ground, putting Google's efforts ahead of them. Others have agreed to cooperate with Google.
Tough Timing
Search Engine Journal editor Gary Price noted that Google is now taking extra time to explain the difference between Google Print and Google Library, with the Print project aimed at book publishers and designed at least in part to help sell books through third parties.
The library project has been the most contentious in some circles, because Google would not agree to hold back on copying books that were copyrighted. Some authors and publishers have worried that making books keyword searchable online would depress sales, but Price noted that Google doesn't plan to present full books for review or even large sections, but instead intends to use keywords and their context to direct searchers to where books can be borrowed, viewed online if they are in the public domain, or purchased.
Facing critics in the U.S., Google halted its book-scanning efforts temporarily, saying it would use the down time to give copyright holders a chance to opt out of the scanning program.
Many have argued that failed to go far enough and today, the Association of American Publishers said it was filing a lawsuit against Google for copyright infringement. The group said the suit was filed after negotiations with Google over a settlement broke down. Last month, the Authors Guild filed its own suit against Google on the same grounds, but representing writers directly.
"The publishing industry is united behind this lawsuit against Google and united in the fight to defend their rights," said AAP President and Patricia Schroeder. "While authors and publishers know how useful Google's search engine can be and think the Print Library could be an excellent resource, the bottom line is that under its current plan, Google is seeking to make millions of dollars by freeloading on the talent and property of authors and publishers."
Schroeder also noted that Google has said it would only digitize books known to be in the public domain in the UK, a practice publishers would like to see the company follow elsewhere.
Pushing Ahead
Amid far less fanfare than the Google effort received, Yahoo recently said it would begin its own book digitization effort, though it will focus exclusively on books known to be in the public domain, including classic tomes.
Meanwhile, Google is making it clear that it intends to push ahead with its print effort, perhaps recognizing the competitive necessity of avoiding delays. Google can also take comfort in the fact that some publishers, both in the U.S. and overseas, support its efforts.
Forrester analyst Charlene Li said Google has taken a position on the legitimacy of its approach and while it has made some concessions such as the temporary moratorium on scanning, clearly believes it is on solid legal ground.
"They're not going to back off of something that they billed as being so critical to adding to the base of knowledge and information that's available online," Li said. That, after all, is what Google says is its ultimate mission — to expand the universe of information available on the Internet.