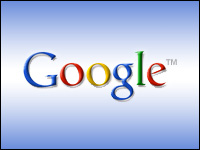 Google has acquired social networking site Meebo, a possible bid to sharpen the search giant's social networking acumen.
The deal has been the subject of rumors for about a month, after AllThingsD reported the two companies were in talks. Meebo confirmed the acquisition in a blog post Monday.
The companies didn't divulge details regarding the final price, although several media outlets valued the deal at about US$100 million.
Neither Meebo nor Google responded to our requests for comment.
Meebo Transition
Meebo's original chat service, Meebo Messenger, is still available, but the company has over time attempted to transition to other social Web offerings. Now, in addition to its Meebo Bar toolbar, it also offers users the opportunity to build what it calls an "interest profile" — a personalized stream of favorite digital content.
Given the rapidly changing nature of the online social scene, a smaller site like Meebo can really benefit from an acquisition, said Pim Bilderbeek, principal analyst at GigaOM Pro and founder of Bilderbeek Consulting. A company such as Google has the infrastructure in place to help Meebo navigate a rapidly changing market, he said.
"Meebo is in an identity crisis, trying to move from instant messaging as a core product to something they call 'social publishing,' so probably the best thing that could happen to Meebo is being acquired," said Bilderbeek.
Boosting Google+
The Meebo team that transitions over to Google will work on platforms for Google+, according to TechCrunch. Google's social network picked up millions of users at an unprecedented rate after its launch last summer, but since then it has struggled to gain the popularity of rivals such as Facebook and Twitter.
Bringing Meebo into the equation might not immediately help that popularity, said Bilderbeek, but Meebo has other attributes that would be attractive to Google. The company has top talent and a user base that's 100 million people strong, according to comScore reports.
"Looks to me that Google acquired Meebo for the developers that work there and for the user base," said Bilderbeek.
The rumored price of $100 million sounds fair to Roy Morejon, president of Command Partners, especially because Meebo could bring in some missing elements to the plateauing social network.
"Google is always looking to improve user experience, and I think the $100 million dollar price tag is reasonable based on its past and more recent acquisitions," he said. "This purchase helps Google further push Google+ onto its user base with more efficient tools for publishers to connect with their visitors and make their sites more social and engaging — just what Google+ needs more of."
Of course, said Morejon, any acquisition in the tech world today could have additional underlying motives, such as intellectual property.
"My gut tells me it's to help with Google+ and the chat functionality within it, but my heart says this is purely a patent play," he said. "Meebo had 11 pending patents assigned to them at the USPTO and one granted patent at the time of this acquisition."