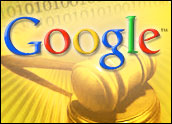 A consortium of technology companies is suing Google and Android manufacturers in its first patent lawsuits after it outbid the search giant for thousands of patents previously owned by Nortel.
Rockstar, owned by Apple, Microsoft, BlackBerry, Ericsson, Sony and EMC, has accused Google of infringing on seven patents relating to technology that matches search terms to advertising, a process at the center of Google's multibillion dollar search business, according to Reuters.
Rockstar is also suing Samsung, HTC, Huawei, LG, Asus, Pantech and ZTE for patent infringement in complaints filed Thursday in the U.S. District Court, Eastern District of Texas. Those companies manufacture smartphones that use Google's Android operating system.
Nortel Bidding War
"This could be more of an attack on the foundation of Google," Michael Morgan, senior analyst of mobile devices at ABI Research, told the E-Commerce Times.
Rockstar owns thousands of patents previously owned by Nortel, the telecommunications firm that went bankrupt. The consortium bought more than 6,000 patents — which relate to technologies such as wireless, data networking, voice, the Internet, and semiconductors — for US$4.5 billion in a June 2011 auction.
Google had started the bidding for the patents at $900 million before increasing its offer several times. Its final offer was $4.4 billion, and Rockstar beat it out.
Two months later, Google struck a deal to acquire Motorola Mobility for $12.5 billion, a move that was motivated in large part by Motorola's large patent library.
Time May Be on Google's Side
Rockstar is looking for damages from Google, insisting that its patent infringement is willful.
"Despite losing in its attempt to acquire the patents-in-suit at auction, Google has infringed and continues to infringe the patents-in-suit," the complaint states.
"If the patents are valid and they infringe, it could end up costing Google and the other Android manufacturers some money," Peter Toren, an intellectual property litigator and partner with Weisbrod Matteis & Copley, told the E-Commerce Times.
That said, "it's a long way to go between lawsuits that were just filed and ultimately large judgments," he added. "It often doesn't go that far when the patents are weakened."
Industry Upheaval Unlikely
These lawsuits mark the latest salvo in the long-lasting smartphone patent wars between leading technology companies. In August, for instance, the United States International Trade Commission banned Samsung from importing older models of its Galaxy smartphone and Galaxy tablet lines over a patent tussle with Apple.
"Court battles are always being fought behind the scenes. Obviously they are important, but they don't typically impact the competitive marketplace," telecom analyst Jeff Kagan told the E-Commerce Times. "They are the behind the scenes battles between the players."
Though this one will no doubt be hard fought, it may not make a substantial dent in the market overall.
"I don't think it's going to have that big an impact to change the business of the competition between the Android phones and Apple. I think that seems pretty unlikely," WMC's Toren noted. "Things don't usually go that far. Patents usually aren't not that much a core that affect the business on a big scale. Ultimately, it'll be a blip, a road bump in the smartphone wars."
"The [Nortel] patent portfolio was sold a couple of years ago," ABI's Morgan pointed out. How much of that is still valid in devices that are still shipping? By the time it is resolved in court, the technology has moved on, and it's no longer applicable to currently shipping products."