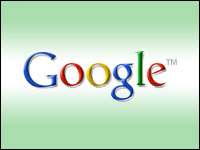 Google has cleared a significant hurdle in what will perhaps be its greatest prize yet: its US$12.5 billion acquisition of Motorola Mobility. The deal has gotten the green light from both U.S. and European regulators.
Their approval did not come without some words of caution about making sure that critical patents are licensed at fair prices. EU Competition Commissioner Joaquin Almunia, for example, told reporters that the EC would not hesitate to open cases if it felt that Google was abusing its new patents.
The Justice Department also expressed uncertainty, noting that while the acquisition of Motorola Mobility's patents by Google would not substantially lessen competition, the way the company might exercise those patents in the future was an area of concern.
A Few Loose Ends
The DoJ would have the right to step in if Google appeared to be mishandling its patent position, explained Robert McTamaney, a partner in Carter Ledyard & Milburn. The Google-Motorola Mobility deal was approved based on Google's promises to offer "fair and reasonable nondiscriminatory" licenses if any of the patents it was acquiring should prove essential to its competitors, he told the E-Commerce Times.
Winning over the U.S. and European authorities does not mean Google is home free quite yet. The acquisition still needs approval from regulatory authorities in China, Taiwan and Israel, but they are not expected to present any obstacles, according to McTamaney.
The acquisition will be approved because, fundamentally, Motorola is not the dominant player in the market, he said. "This deal does not give Google 'market power' in the sense of it now having price control over competitors or users."
17,000 Patents, 7,500 Applications
When Google announced in August that it intended to buy Motorola, it made no secret of its intent. The search engine giant had its eye on Motorola's 17,000 patents and 7,500 patent applications. These will be key for Google to keep Android competitive in a mobile marketplace that increasingly views patents as a first line of defense — and, increasingly, offense.
When the deal finally is complete, Google will have at its disposal an incredible IP portfolio, David A. Makman of the Law Offices of David A. Makman told the E-Commerce Times. And then the mobile wars should get really exciting.
"Because Android is open source, Google has a cost advantage over companies like RIM and Apple in developing operating system software," he said. "Moreover, Google used a very well-thought-out open source licensing system that allows it to protect a lot of its patent rights in connection with Android. Add Motorola's world class manufacturing competence and its fabulous patent portfolio and this is a company to be reckoned with. "
It is also good news for consumers, added Makman, because working together, these companies can create a remarkable product line.
Google and Motorola Mobility did not respond to our requests to comment for this story.