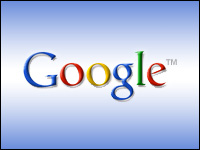 Google has released a plug-in that connects Microsoft Office with Google Docs. Google Cloud Connect for Microsoft Office became available for download worldwide on Thursday. The plug-in brings multi-person collaboration through Google accounts to Microsoft Word, PowerPoint and Excel.
The plug-in syncs to Google's cloud so that multiple people can make changes to the same file. A Cloud Connect toolbar is displayed in Microsoft Office that allows users to sync their version of the file with an online version in Google Docs.
Microsoft offers its own cloud-based multi-person editing system, Microsoft SharePoint. Google hopes to beat out SharePoint by providing more features and easy usability. Google released a chart touting Doc features over SharePoint.
Google also introduced a 90-day Appsperience program. For a nominal fee, Google will grant a company access to Google Docs, Google Sites, Cloud Connect and Google's technical team. Google Experts will explain how the applications can help boost productivity and ease communication. Users will get access to a Google Apps dashboard that provides data and graphs showing how workers are using the applications.
Google is at war with Microsoft on multiple fronts, including mobile OSes, tablet tools, cloud services and online technologies. This is yet another salvo in Google's strategy: to get Office users to drop Microsoft in favor of Docs.
MS Has Its Doubts
Microsoft continues to pooh-pooh Google's market and technical depth in enterprise office products.
"Although it's flattering that Google is acknowledging customer demand for Office, we're not sure Google's heart is in the productivity business," Microsoft spokesperson Jackie Lawrence told the E-Commerce Times.
"Their revenue and market share have been minuscule after four years of trying," Lawrence noted, "and services like Cloud Connect appear to be more targeted at getting your data onto their servers than helping you get things done."
Competition Drives Innovation
In Google's view, the future of office productivity tools is in the cloud, and it wants to take us there.
"We're focused on providing tools to help teams be more productive," Google spokesperson Kat Eller told the E-Commerce Times. "Ultimately, we think that customers benefit when new tools are available to help them work more efficiently, and that competition drives innovation even more quickly."
Google Cloud Connect is a new step in Google's plan to transition users to 100 percent online computing with Docs.
"Google Cloud Connect for Microsoft Office will allow every person in an organization to benefit from the Web-powered collaboration in Google Apps," said Eller. "Google Docs is the fastest, easiest tool for most everyday tasks, and now people can collaborate in Office too, when Google Docs isn't the right tool. Learning how collaboration works in familiar software will help people make the transition to a 100 percent Web experience in Google Docs."
Google plans to update Cloud Connect over time, which it does with most of its products, but Eller had nothing to offer in the way of specific plans at this time.
Escalating Rivalry
Google is obviously using Cloud Connect as a gateway to bring new users to Google Docs.
"It will absolutely escalate the rivalry between Google and Microsoft Office," Laura DiDio, principal analyst at ITIC, told the E-Commerce Times. "On the surface, Google is trying to make Google Cloud Connect look like a beneficent product to help customers sync their documents and improve Office 2003, 2007 and 2010. You have simultaneous collaboration, revision history, cloud sync, all those great things. But what they're really doing is creating a bridge and opening a door for people to use Google Cloud Connect and potentially abandon Microsoft Office for Google Docs."
Google wants to show that Docs could cut expenses and increase productivity.
"Customers are always looking for ways to save money and cut costs, and Microsoft Office comes with licensing fees, where Google Docs is much cheaper," DiDio pointed out.
"Microsoft SharePoint is doing very well, so they're safe," she added.
Google is holding its own against very large competitors, and if it continues to create innovative products, it can keep doing so. However, the competition is unlikely to stand still.
"Certainly, Microsoft has to be aware this is a direct frontal assault on Microsoft Office by Google," said DiDio. "And it's not just Microsoft they're going after. They're going after Apple, as well, and any number of companies."