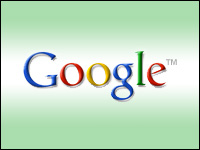 It's not perfect, and it won't solve the advertising crisis in traditional publishing, but Google's Fast Flip news-viewing product may represent a small step toward helping pen-and-paper publishers make a profitable leap to the digital age.
Google rolled out Fast Flip on Monday as an experimental Labs product. It allows users to slide through tiled screenshots of news stories from the service's three dozen partner publishers.
Flipping Through Fast Flip
Clicking on a screenshot — the service uses screenshots to speed loading times — brings up a larger view that allows readers to flip screens from story to story, almost as if reading a newspaper or magazine.
A second click on the screenshot takes the reader to the publisher's site.
The screenshots can be organized in a variety of ways: by currency or by popularity, for example, or on the basis of recommendations from other readers.
Fast Flip also borrows a convention from traditional printed publications: the section. Available sections include politics, business, U.S. news, world news, sports, science and technology, entertainment, health, opinion and travel.
Publishers include The New York Times, Fast Company, Cosmopolitan, The Atlantic, the Center for Investigative Reporting and Newsweek.
Revenue-Sharing Arrives
For the first time, Google is sharing ad revenues from advertisements served up alongside the stories, and the company says it hopes the service will help increase traffic at those sites.
Previously, Google paid only wire services for content.
"We think publishers who participate in Google Fast Flip will benefit in the form of additional exposure, Web traffic and revenue," said Google spokesperson Chris Gaither. "That additional traffic offers another opportunity for a publisher to win loyal readers and show ads if they'd like."
While it's too soon to tell if Fast Flip will graduate from Labs status, the company is may allow publishers to embed the Fast Flip technology on their own Web sites in the future, Gaither told the E-Commerce Times.
Google's Business Case
Google has substantial incentive to make news search workable, said Ken Doctor, an analyst for Outsell, a research and consulting firm that covers the media world.
Nearly half of news organizations are teamed up with Yahoo, and any risk, no matter how remote, of losing access to news content is a threat to Google's bottom line, Doctor said.
News organizations have long grumbled about Google making money off their content. If Google does not find ways to improve its relationships, publishers could make it harder to access their news, going so far as to prevent Google from indexing their content.
That would be a dangerous proposition for publishers too, because about a quarter of their traffic come from Google, noted Doctor. Still, the risk to Google is enormous.
"Without that constant supply of current news, they would be a less essential part of people's days," he told the E-Commerce Times.
Early Reviews
The initial rollout of Fast Flip has received mixed results, with many panning it and a few praising it.
The interface is a bit "clumsy," said Doctor.
Links are highlighted as usual on the Fast Flip page, but they're not active. Clicking on a link delivers the same result as clicking anywhere on the page. It takes the reader to the article on the publisher's Web site, where the links work as usual.
The presentation — crammed full of screenshots and other distractions — is not reader-friendly, in Doctor's view.
"Visually, I think that it's just overcrowded. It's an engineer's dream — it's not a product that's designed for readers," he said.
"What we want is iTunes for news," Doctor suggested, referring to Apple's signature cover flow presentation where album covers spin effortlessly into and out of view as the computer user searches for interesting music.
Another problem is that readers might just read the screenshot versions of articles and move on, Doctor noted, robbing publishers of potential visitors.
"We know that Google Fast Flip isn't perfect, and there's a chance it may never become a full-blown Google product," said Gaither, "but we think there are some interesting ideas behind it."
Google hopes to work out the kinks with feedback from readers as part of its Labs program.