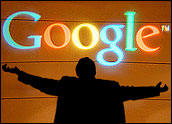 Google acquired retail coupon company Incentive Targeting, giving it a way to target consumers with deals based on their preferences and broaden its e-commerce presence.
Incentive Targeting works with manufacturers of grocery and consumer products to design personalized, timely coupons and special offers. Its technology allows retailers and manufacturers to identify shopping patterns in real time, target those customers with immediate deals and view the return on their investment.
"As part of Google, we will have the resources and expertise to continue the transformation of couponing from a way to give discounts to a way to build business," Incentive Targeting said.
Neither company released financial details of the acquisition. Incentive Targeting referred inquiries to Google.
Google did not respond to our request for further details.
Getting Personal
Incentive Targeting is a natural fit as Google continues to build its mobile commerce platform through Google Wallet, said David Schropfer, head of mobile commerce at The Luciano Group.
"The Incentive Targeting acquisition makes absolute sense to me," Schropfer told the E-Commerce Times. "I can completely understand why Google did it, it fits in perfectly with the Google Wallet model."
Google Wallet, which is available on Android smartphones, stores consumer credit- and debit-card information. Customers can make payments by touching their smartphone to a reader at participating stores. Google has been working on making the service more widely available and popular, but it has so far failed to catch on in the mainstream market.
Incentive Targeting's technology would allow Google to offer deals in real time that are more likely to catch consumers' attention.
"Personalized messages and offers are essential to the growth of mobile commerce, as they are delivered onto personal devices," Sandy Shen, research director for consumer services at Gartner, told the E-Commerce Times.
Doing What It Does Best
If there is one company that knows how to sort through data and deliver personalized results, it's Google, Schropfer pointed out.
"Targeted marketing can get Google if not all the way, at least part of the way," he noted. "Google knows exactly how to take a lot of information and create personalized offers, that's exactly what they do with their search engine, and they clearly have an interest in doing that with Google Wallet and shopping offers."
Incentive Targeting does for retail couponing what Google does for online advertising, which is to make it "simple, relevant, measurable and effective," according to a tweet by Mike Dudas, a member of Google's mobile commerce team.
Ultimately, staying simple, relevant, measureable and effective will be the key to attracting mobile advertisers. It already is a huge part of Google's business model, Schropfer pointed out.
Isis, a joint venture between Verizon, AT&T and T-Mobile is a co mpetitor in the growing mobile commerce world. It stores customer payment information on a smartphone, but is only used in brick-and-mortar stores, compared to Google Wallet, which can also be used online.
It's especially critical that Google convince advertisers and retailers that with its detailed consumer data, along with the data it just acquired and the means to analyze it quickly, it can offer the highest return on investment.
"Data is the balancing point here," Schropfer noted. "If Google is going to succeed at getting advertisers to essentially take money away from the mediums they're spending on, and put it toward something new, they need to show that this is going to be an incredibly targeted ability to put a deal literally in someone's palm when they're about to make a purchase. That's exactly what Google is hoping to do here."