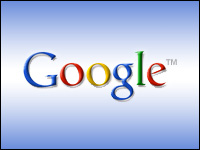 Google has submitted a formal set of remedies to the EU Competition Commissioner, which will be shared with competing companies and customers as part of the settlement negotiations.
The remedies that Google has suggested have not yet been made public, but reading between the lines of Commissioner Joaquin Almunia's statement, it appears Google will be offering more choice to users, including content from rivals' sites.
"To avoid abuse, we need to guarantee that users of the search engine have a choice and that search results have the highest possible quality," Almunia told reporters.
This move follows the settlement Google reached with the U.S. Federal Trade Commission early this year over its business practices in the U.S. That case was viewed as a win for Google since it didn't have to give up much to close the book on the FTC probe.
Essentially, Google promised to give competitors access to standard-essential patents and allow its advertisers more flexibility over how they used rival search engines. It also agreed to refrain from seeking injunctions to block rivals from using its standard-essential patents.
Google surely isn't hoping to escape the EC's clutches similarly unscathed. The Commission is far more protective of competitors than the FTC is, and competitors in Europe reportedly have been pushing it to take action against Google on a weekly basis.
4 Objections
The EC's case against Google became clear last spring when Almunia outlined four areas of concern the company had to address — and pronto. At the time, it appeared that Google was being given just a few weeks to resolve the issues — at best — before the EC would file a Statement of Objections, the next step in the regulatory process.
The four areas highlighted: the way Google displayed vertical search results; how it used content from competing providers; its search advertising policies; and how advertisers were restricted from using rival search engines.
It now seems that Google has offered to refrain from featuring its own content, Ryan Radia, analyst with the Competitive Enterprise Institute, told the E-Commerce Times.
"That sort of activity was considered by the FTC when it was investigating Google, but ultimately the agreement they reached didn't involve that concession," he said.
The EC probably would push for such a concession, however, Radia continued. "That is a key difference between the antitrust approach in the U.S. and the European Union — the EU is more willing to protect competitors, especially if the competitors are suffering at hands of successful company."
How Will Google Ultimately Fare?
Google has a good number of reasons to reach a settlement. It wants to avoid the cost of litigation and the possibility of an immense fine, and it wants to be free to focus on other initiatives. However, it will clearly have to pay a price to reach a resolution. The question is, how big?
It's doubtful that Google will take a massive hit, said Radia, but much will depend on how strong the limits are on what it can or can not do.
"If Google can't cross-develop or cross-promote products, for example, that will have a severely limiting effect," he pointed out.
Until the matter is formally and completely settled, there is risk for Google, said Keith N. Hylton, a professor at Boston University School of Law.
"I think Google may still be in danger in the EC, because the competitors are pushing hard for their claims," he told the E-Commerce Times. "Also, the EC might well demand changes that Google simply doesn't want to make."
In the end, though, Google probably will make those changes, no matter how reluctantly, predicted Hylton.
Then comes another potential risk: Attorneys general in the U.S. may feel they deserve another shot at Google, he suggested. "I could see some of the attorneys general pressing for Google to make the same changes."