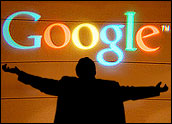 Google is launching a reseller recruitment drive that could herald a shift in the way the company markets its products. Google has used resellers in the past — the partners it inherited along with the Postini acquisition, for example.
Now, though, it is hoping to recruit "a very large number" of resellers of all sizes for its Google Apps Premier Edition platform, according to Stephen Cho, director of Google Apps Channels. Though he did not tell the E-Commerce Times what specific number the company might be targeting, Cho did say it would be large enough to accommodate — and help grow — the 1-million-plus user base Google Apps has developed.
"Broadly speaking, Google Apps is important for Google so in many ways — this is a more major program articulation for us in the market," he said. "We are looking in 2009 to see a real acceleration of the business."
50 and Counting
The company has already recruited 50 resellers that participated in the pilot program. The Google Apps Authorized Reseller Program will start distributing the application in March. Google expects to see ISPs (Internet service providers), value-add resellers, consultants, systems integrators and even one-person shops apply — and receive — partner status.
Resellers will receive a 20 percent discount for the product. As is typical in such arrangements, the reseller will handle all of the commercial terms with the customer, such as billing and payments. Many are expected to bundle additional offerings — such as enhanced support and possibly vertical or customized offerings.
Enterprise-Friendly Approach
This move furthers Google's multipronged effort to more deeply penetrate the business community. Google Apps has matured to the extent that it can support sophisticated business operations, Cho pointed out. The company has extended a Service Level Agreement across the product suite, and it has released a software development kit. Other business-oriented features include the App Engine and Video Chat in Gmail.
Going forward, Google is capping the number of Standard Edition seats it will offer. Companies that are already online with the Standard Edition will remain at their current seat levels, but new customers will be subject to the cap.
Google plans to distribute additional products through its reseller channel as they become available. "We will continue to ramp up production and revenue," said Cho, "and drive innovation through our resellers — giving them both resell product opportunities, as well as service opportunities."
Competitive Factor
This is a smart move for Google — and one bound to worry its competitors, namely Microsoft and Yahoo, said Peter Cohan of Peter Cohan & Associates.
A more formal distribution strategy with vested partners is certain to drive up sales and increase Google's market share n the corporate world, he told the E-Commerce Times, as well as drive down selling costs for Google.
Although Yahoo does not have a platform that compares with Microsoft Office, its online advertising initiatives will be indirectly affected by increased use of Google Apps.
However, Microsoft will be the most directly affected — not only because Google's sales will increase, but also because there will likely be greater product innovation around the Google line.
Google is becoming popular enough that a Google-based network akin to Microsoft's own formidable partner network is likely to be the end result, Cohan predicted."Google will keep everyone else in the industry following in their wake," he said. "It will be that much harder for competitors to gain traction."