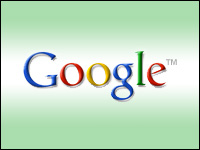 Google has rolled out a new service that allows Gmail account holders to make voice calls to any traditional phone number from their Gmail account. It will require the installation of a voice and video plug-in, but users won't need to have a special phone number assigned to them.
Google already has a similar service — Google Voice — that lets users make and receive mobile phone calls in the U.S. and Canada for free, and internationally at relatively cheap rates.
This new service targets people and businesses that want to make calls from their desktop — or who find themselves without good phone reception, Google said.
The Google Experience
Offering different options for communication has become Google's modus operandi.
"Google wants to make itself as much of a household name as possible," Laura DiDio, principal of ITIC, told the E-Commerce Times. "It is already the de facto go-to search engine, and it has productivity applications such as Google Docs."
With offerings such as Voice and Gmail calling, it is expanding even further.
"What they are trying to do is embed themselves with the consumer and then move onto the corporate environment," DiDio said.
No one uses laptops or computers just for work or just for pleasure anymore, she noted. Usually, they are all purpose machines.
"If Google can get consumers to use this, I think they believe it will make inroads into the corporate community too," predicted DiDio.
This all-encompassing approach means Google doesn't have any one particular vendor in mind for competition — such as Skype, she said. "I think they are throwing down the gauntlet to all of the players in the communication market."
Unified Communications
While Google's new service will clearly compete with Skype, Google is most likely eyeing the entire unified communications space with this offering, N. Venkatraman, a business professor at Boston University, told the E-Commerce Times.
"That is where Microsoft is with Sharepoint, and Google clearly wants to be there," he said. The Gmail-based phone functionality has the added appeal of pushing Google Voice further into the market.
Google might even buy Skype if the price is right, Venkatraman speculated.
"Not many have subscribed to Google Voice — in large part, because they are unclear as to how it works," he noted. Gmail, though, anybody can understand.
Small Business
If and when the Gmail service does wend its way into the corporate sector, it will no doubt go through small businesses. That has been Google's forte, said Fran Powell, SVP and managing director of interactive with Wahlstrom.
These services add a level of sophistication and efficiency to Google's small business offerings. This means Google will continue to solidify SMB loyalty and drive interest in its advertising products — "a fruitful end benefit," Powell told the E-Commerce Times.
While increased ad revenues from more-engaged small businesses may be a side benefit, Venkatraman doesn't think that is Google's main financial goal for the service.
"I see Google continuing to morph away from advertising based on search to monetizing different logics of interactions and collaboration," he said.