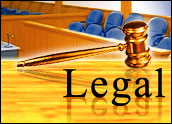 Attorneys representing four former GoDaddy employees in a suit over unpaid overtime are seeking to have the suit expanded to a collective action.
Michelle Matheson, a partner with Matheson & Matheson and the attorney of record on the suit, and Eric Epstein, an employment attorney in Los Angeles, represent the former employees of GoDaddy, all of whom worked in the company's inbound contact center in Arizona as technical sales and support specialists. Specifically they are alleging that they were not correctly paid overtime under the Federal Fair Labor Standards Act.
When reached for comment by the E-Commerce Times, GoDaddy declined to respond to the allegations.
"We don't comment on pending litigation but have every intention of vigorously defending ourselves," GoDaddy spokesperson Nick Fuller told the E-Commerce Times.
Centers in Arizona, Iowa
The complaint was filed in the U.S. District Court of Phoenix early last year. Recently the attorneys received a schedule for the action, which includes a deadline in the first quarter of 2013 to file paperwork to ask the court to certify the suit as a collective action.
If the court grants that motion, the suit would include at least 3,000 class members that the attorneys, through preliminary discovery, determined are in Arizona. They also hope to have the suit expanded to include individuals currently or previously employed in GoDaddy's center in Iowa.
"We believe there are hundreds if not thousands of employees that fall in this category of class," Epstein told the E-Commerce Times.
Eroding Pay Minute by Minute
Various practices chipped away at employees' hourly pay at the GoDaddy center, the attorneys allege — essentially getting work out of them without compensating them for their time.
For example, the company would require the employees to start taking calls at the beginning of their shift at a certain time — but to do that they had to arrive at their desk five minutes earlier to start their computers and get the systems up, Matheson said. Conversely, they would clock out at the end of their shift but remain at their desks for another five minutes shutting everything down.
Another allegation is that the employees were required to log out of their systems for the lunch period. However, the employees would usually work through lunch to get all of their work done before the end of the shift, according to Matheson.
Employees also lost pay when taking calls near the end of their shift. The company's policy did not allow them to end the call when their shift ended — they had to see it through to resolution — "but their supervisor would adjust the time card to show they had logged out," said Matheson.
The case is Casey Corbin, Christopher Flournoy, Toby Harris and Allan Reeser v. GoDaddy Group Inc. The case number is 12-CV-00370-SRB.
If the suit doesn't get the collective action status it is seeking, it will move forward on behalf of the four plaintiffs, Matheson said. "If other people come forward, we might be able to add them to the suit on an individual basis, if that is the case."