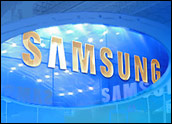 Samsung on Tuesday predicted record earnings for the fourth quarter as its mobile device line, led by the popular Galaxy S III, continued to dominate the smartphone market.
In an earnings preview, the company estimated its operating profit will jump to about US$8.3 billion for the quarter — an 88.8 percent increase from the same period last year — narrowly beating analyst expectations.
If the forecast holds, profit would be 9.2 percent higher than the quarter before, marking the fifth consecutive quarter of record profits for the company.
The company projected sales would come in 18.4 percent higher than the same quarter last year.
Samsung didn't release a financial breakdown with its estimates, but its rose largely thanks to strong mobile device sales. During the third quarter, shipments of the company's Galaxy S III overtook Apple's iPhone 4S to take the crown as the world's most popular smartphone.
New Galaxy Coming
It might not have secured that same edge in the fourth quarter, with the increased marketing costs and intense competition during the busy holiday season. The company is also expected to release the next-generation Galaxy smartphone some time in the second quarter, which could possibly slow new sales ahead of the announcement. Still, mobile devices such as the Galaxy S III and the smartphone-tablet hybrid Galaxy Note II are expected to carry much of Samsung's fourth-quarter profit.
"Samsung should be congratulated for all the great work they did to create the Galaxy S III that has outsold the iPhone worldwide," Gerry Purdy, principal analyst at MobileTrax, told the E-Commerce Times.
Samsung issued its fourth-quarter guidance in a regulatory filing Monday, a few weeks ahead of its official earnings release Jan. 25.
Samsung did not respond to our request for further details.
Knocking Back Competition
Samsung's chip-making and display manufacturing businesses is also helping it lower supply-chain costs to gain an advantage over competitors. The company counts Apple as one of its chief buyers.
Samsung's mobile success and the fact it's one of Apple's suppliers probably isn't making the rivalry between the two companies any less bitter, but Apple isn't going anywhere, said Ben Bajarin, director of Creative Strategies.
"Apple has stated before they don't mind competition and they are getting it," he told the E-Commerce Times. "It's good for everyone involved as well as consumers. I'd argue it's less Apple who is concerned but others like HTC, Nokia, etc., who are being dominated by Samsung and making it hard for them to compete, especially in the Android market."
Challenges Ahead
Still, now isn't the time for Samsung to think it can sit back and enjoy its success, said Bajarin.
"They have a very good brand. They make great hardware and they have seriously beefed up their marketing, and it is clearly helping," he said, "but they have tons of room to grow just like everyone else in this space. The markets for smartphones and tablets are not saturated yet and has massive amounts of headroom."
One of those areas is by focusing on enhancing user experience, said Purdy. One of Samsung's sales advantages over Apple is the variety of phones it offers. Unlike Apple's single iPhone, Samsung offers a range of products that cater to consumers at all different price points, productivity levels and designs.
While that helped Samsung get ahead in sales, though, it leaves room for Apple to market its user-friendly platform that offers the same ease across products, said Purdy.
"There's one place where you can take your magnificent product engine, Samsung," he advised. "Work really, really hard to integrate software and services. Yes, you've stated that you're working on it, but these are all still very different silos that have different user interfaces and take a lot of work from the user to figure out. If you can make access to rich media as easy as the way it's provided in iOS or via Carousel in the Kindle Fire, then you'll have something to cheer about in 2013."