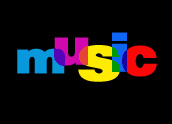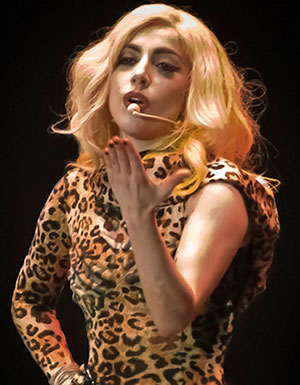 Lady Gaga performing in The Monster Ball Tour in 2010
Pop star Lady Gaga is joining with Google's Eric Schmidt to produce a new social media site called "Backplane," according to The New York Times. Tony Carter, Gaga's manager, is at the helm of the operation and is attracting capital from important backers. So far, the company has raised more than US$1 million from a group of investors including Tomorrow Ventures, headed by Google Chairman Eric Schmidt.
Lady Gaga holds a 20 percent stake in the company and has acted as an informal consultant, according to the Times.
Backplane, which has not yet been unveiled, is being designed to power online communities surrounding specific interests like musicians or sports teams. The network will consolidate posts from other places including Twitter and Facebook.
It will provide a platform and tools for communities to socialize and communicate on a more focused level, Carter told the Times. Carter has also invested in other startups, including Bre.ad, Tiny Chat and Lumier.
Power of Gaga
MySpace, which was a dominant force in social networking until Facebook crushed it, has attempted to recast itself as a music and entertainment network, but that remodeling effort doesn't seem to have reinvigorated the site. Can Backplane gain a purchase where an established network is struggling to hold on?
"As for copying MySpace, there's an old saying: If the author's alive, it's plagiarism; if he's dead it's an homage," Charles King, principal analyst at Pund-IT, told the E-Commerce Times.
"I can think of stars who work in an entrepreneurial manner, but I've yet to see someone blow life into an idea that is on life support," said King. It will be interesting to see how far Lady Gaga's star power can go. Can they take a fading idea and shine it up again?"
The success of Backplane depends on whether it can keep users coming back for more. This could be the right time to strike, because when Facebook goes public, it could be even harder to challenge the giant.
"We're in a time of rapid changes in the music business," noted King. "Amazon launched a music-in-the-cloud program. Apple is on the verge of launching one. Google is reportedly working on one. If you're a music entity with the popularity of Gaga, why not do a branded service? In the past, it was common for well-known entertainers to take younger entertainers under their wings. Taking that idea into the cloud seems like a workable idea."
For Eric Schmidt, the Backplane launch may be a way to take another shot at social media — this time getting it right.
"Eric did admit he missed the boat on Facebook," said King. "Now that he is not responsible for Google's day-to-day opportunities and disasters, he has the time and money to get involved in all kinds of interesting stuff."
New Entrant in the 'Everything Wars'
The key to the success of Backplane may be Lady Gaga herself. She will bring along millions of fans and the credibility of a star who knows how to get and hold mass attention.
"It's unique, because few musicians have the impact, celebrity, and ability to get away with doing such a promotional," Steven Savage, technology project manager and Geek 2.0 blogger, told the E-Commerce Times. "Lady Gaga is probably one of the few people that could do it — and be worth the time."
The move is another indicator of the looming "Everything Wars," said Savage, with media and technology coming together to produce new opportunities and new competitive battlegrounds.
"Media-technology synergies are growing," he noted. "Witness Ubisoft's further voyage into films."
Musicians are looking for something other than Facebook, he maintained. Some artists could be looking for something more focused on certain media rather than a general social experience.
"They're not alone," he said. "Facebook is a general, multipurpose site. This is good, but it means when you're working on brand awareness and service that people can be distracted by anything else."