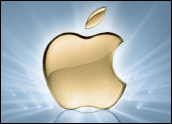 In a bit of non-Earth-shattering news, Apple this week was deemed the world's most valuable consumer brand.
The title was bestowed by the Millward Brown branding agency, which has been publishing a list of the top 100 brands for past six years. To compile its rankings, Millward Brown polls more than 2 million consumers around the world on their perceptions of the most high-profile consumer brands. It then combines those results with criteria it uses to determine each company's short-term growth prospects.
For the past four years, Google held the top spot. But this year was "the tale of the tablet," according to Eileen Campbell, global CEO of Millward Brown, who told CNN that Apple's value was "wildly increased by the successful launch of the iPad."
Its Status Is No Accident
Most consumers do, in fact, view Apple and its line of iProducts — the Pad, the Phone and the Pod — in a favorable light. It also appears that Apple will retain the upper hand in a consumer technology space that is increasingly becoming defined by mobile devices over the next several years. So, it makes perfect sense, given Millward Brown's criteria for assessing brand value, that Apple would sit atop the rankings.
It's no mere accident that Apple finds itself in this position, however.
Apple currently is the most valuable brand because it has a clear business strategy, and it's executing on that strategy extremely well. The strategy is to design and manufacture devices that appeal to consumers, and then create an ecosystem — in the form of content and applications — that enhances the experience of using those devices and thus engenders customer loyalty.
A secondary, but equally important, part of Apple's strategy has been to watch market trends for signs that consumers are interested in a specific type of product and then create a version of that product that crushes the competition. They've done that numerous times in recent years.
Join Them, Then Beat Them
Sony, which was once the hottest name in consumer electronics, pioneered the MP3 player. I remember buying a Sony MP3 in the 1990s. It was quite an advance over the old Sony Walkman, but I ditched it soon after hearing about the iPod.
Research In Motion was the first to have commercial success with a smartphone, when its BlackBerry became the favorite communications device of corporate executives and IT professionals.
Apple gave its smartphone features the BlackBerry lacked — such as the ability to play music and video and do social networking — and took it straight to the consumer space, where it quickly became a must-have item.
Now, the iPhone is encroaching on the BlackBerry's turf in the corporate world, and that has played a role in Apple's ascendancy to the top spot among consumer brands.
The challenge for Apple now is finding a formula for staying on top.
Google, which held the No. 1 position in the Millward Brown rankings just last year, is struggling with that dilemma. Google's core business of selling ads around its search results has been slowing for some time, and none of the other products it has developed so far can be considered major successes.
How Google and Microsoft Slipped
The Android platform for mobile devices has caught on among consumers, but Google doesn't get direct revenue from that platform the way Apple does from the iOS. So, while Android does help bolster Google's image, it doesn't provide the financial muscle necessary to push Apple off the top of a list of valuable brands.
Microsoft offers a better example of what could happen to Apple if it's not careful. Microsoft was the first company to become a tech industry leader by using the strategy of beating the competition at its own game.
Loyal Mac users have long argued that Windows was a knock-off of Apple's original operating system. Microsoft's Internet Explorer is still the most widely used Web browser, but it followed Netscape's browser into the market.
For years, hardcore techies blasted Microsoft for being better at marketing than developing products. Whether that's true is still open for debate. What's not debatable is that Microsoft learned — sometime between the development of Internet Explorer and Zune — that it takes both good products and good marketing to keep a company on top for the long term.
The ability to master both product development and marketing comes from having the right strategic focus, and that comes from the executive suite.
We saw Google and Microsoft slip a bit following major changes in leadership. That's one more reason to wonder what will become of Apple if and when Steve Jobs relinquishes the helm.