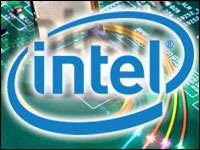 The Federal Trade Commission and Intel are settling charges of anticompetitive behavior the government agency has levied against the chipmaker. Intel, which hasn't admitted to any wrongdoing, has agreed to make several concessions to settle the charges, which the FTC brought forward in a lawsuit last December.
Intel has agreed it will not pay customers to buy its computer chips exclusively or otherwise ask them to refrain from buying them from competing chip companies. It also agreed not to retaliate against computer manufacturers that do business with competing companies.
The settlement requires that Intel refrain from designing chips with the sole intent of harming a competitor — that is, by making it more difficult for a competitor's chips to work with Intel's. It has promised not to bring patent infringement charges against other chipmakers that merge or form joint ventures.
Finally, Intel will establish a US$10 million fund to help businesses rehab their systems if any purchases they made were misguided by Intel.
A Long Road
At various points over the last 10 years or so, competitors have accused Intel of anticompetitive behavior. In May, the European Commission levied a record $1.45 billion fine on the chipmaker.
AMD, in particular, has been vocal about the damages it has suffered from Intel's alleged practices in the market for central processing units, or CPUs.
Intel made its peace with AMD at the end of last year, when AMD agreed to drop its litigation against Intel. In exchange, Intel paid the company $1.25 billion, and it promised to follow certain business rules as the two continued to compete head to head. The deal also included a five-year renewal of a cross-license agreement.
Intel has also been locked in a bitter dispute with Nvidia in the market for graphics processing units. The two are still at odds, with a suit and countersuit pending over Nvidia's rights to develop chipsets for Intel's new Nehalem-based processors.
There are still other fires Intel must put out with regard to accusations of anticompetitive behavior: New York State's litigation against Intel, for instance, is still pending.
Good News
By and large, though, this settlement puts most of Intel's legal troubles — at least, regarding accusations of anticompetitive behavior — behind it, Charles King, principal of Pund-IT, told the E-Commerce Times.
"As long as a case like this drags on, it creates and perpetuates a cloud over the company," he said. "We saw that with Microsoft in 1990s and IBM even earlier. The shadow these cases can cast will last for decades."
Many of the practices the company had been accused of were practices that had gone on in the past, King noted, and Intel has since moved on.
The settlement is also a positive for competitors that have been forced to conduct business with one eye trained on Intel, he continued. "There are indications that the chip market is rebounding, and it will be good for AMB and Nvidia.
"There are enormous opportunities both in mobile computing devices and graphics chips. This will allow all three companies to start off with a clean slate," said King.
New Prices?
What the settlement is not likely to do is change Intel's chip prices, speculated Roger Kay, president of Endpoint Technologies.
"Intel has been pricing its chips all along where it thought they should be, based on market forces," he told the E-Commerce Times.
The argument that Intel was artificially manipulating its prices through discounting doesn't ring true to Kay.
In any case, the FTC agreement doesn't touch upon how much discounting Intel can offer clients, he said — it merely addresses the discounting method.
"That is not going to affect pricing," noted Kay.