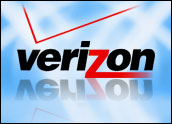 New technologies in Verizon's future and its contentious past with telecommunications unions are set to collide this weekend as the company faces a new deadline for talks regarding compensation issues for some 65,000 of its workers.
The Communications Workers of America (CWA) and the International Brotherhood of Electrical Workers (IBEW) on Friday imposed a bargaining deadline of 12:01 a.m. ET Monday. If no settlement is reached by then, "the existing contract that was extended last weekend will expire and a strike action is possible," Rand Wilson, IBEW spokesperson, told the E-Commerce Times. "A couple of critical issues are unresolved and we have until midnight Sunday to fix it."
Neither Wilson nor representatives of the CWA and Verizon would comment on the specific issues that remain sticking points for both sides. Verizon spokesperson Eric Rabe said news of the new deadline was "a little surprising because we've been doing some very intense, fully engaged negotiations with them all along. We continue to negotiate," he told the E-Commerce Times. "It seems to be a matter of resolving some issues and making good progress with others. We'll see what the weekend brings. We are committed to being in negotiations until we get an agreement."
Some Old, Some New
In addition to the usual collective bargaining issues — wages, health/retirement benefits, outsourced jobs — the CWA and IBEW are also concerned with allowing workers at Verizon Business and Verizon Wireless to organize, and how its members would be able to take advantage of Verizon's sizable investment in wireless and broadband technologies.
The company has introduced services like FiOS (Fiber Optic Service) and is extending fiber optic lines the "last mile" to a customer's house — not just to neighborhood nodes — as a way to deliver television, telephone and Internet access.
"It's what we call 'jobs of the future,'" Candice Johnson, CWA spokesperson, told the E-Commerce Times. "As technologies and industries change more quickly in telecommunications, the nature of the work changes, so people should have the ability and opportunity to move into jobs of the future. Regarding the FIOS buildout, right now some of those jobs are being contracted out. Wherever technology takes us, I think, it's important for the people who make companies successful to know they'll have that success too."
FiOS Equals Future
Rabe wouldn't comment on the subcontracted FiOS work but did voice agreement with the unions on future technologies benefiting all parties. "The unions recognize that Verizon is making more progress in deploying next-generation technologies than anyone else in the country," he said. "The workers here are learning that technology and developing job skills that will serve them for a long time to come. If we don't do anything and everybody moves to the cable company phone and Internet technologies, that's not going to be a happy situation for any of us, including the unions."
The fact that Verizon in 2007 tied compensation for its CEO, Ivan Seidenberg, directly to the FiOS technology rollout — rather than the company's stock price — shows why it's a key part of the unions' strategy, said Forrester analyst Charlie Golvin. "To say, essentially, to your CEO that the measure we have for your success is maintaining this deployment schedule for this key technology, that's a really fundamental statement about how important that is to Verizon going forward," Golvin told the E-Commerce Times.
The Effect of a Strike
Even though Rabe characterized this latest round of negotiations as "a lot less contentious than, frankly, any I remember," Verizon has plans in place if the impasse continues and some 65,000 workers, mostly on the Eastern Seaboard, walk off the jobs.
What about customer service problems that could arise with any work stoppage? "My expectation is we'll continue to do this for a while and reach a contract that everybody agrees is the right balance, and there won't be any (customer) impact at all," Rabe said.
"All working people in the U.S. have a real big stake in the outcome of these talks," the IBEW's Wilson said when asked about the potential for customer backlash against his union if it strikes. "Whenever such a large number of workers push back and insist on corporate America doing the right thing, that's good for everybody."
Wireless competition has reached Olympic-sized proportions — and financial stakes — since Verizon faced its last major union bargaining challenge. Verizon is enjoying success with its new Samsung Instinct touchscreen phone, but there's the matter of AT&T and something called an "iPhone."
"This time around the customer has a choice," independent analyst Jeff Kagan told the E-Commerce Times. "Verizon does not want to give the customers a reason to look elsewhere for service. Telephone companies have a lot better reputation in the marketplace compared to cable TV companies, which take forever to get things done, but this [strike] would be a black eye on Verizon's part."