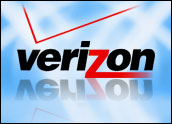 Verizon Communications (NYSE: VZ) beat Wall Street expectations on Monday, thanks to a strong showing by its wireless business.
Second-quarter revenue grew to US$24.1 billion, a 3.7 percent increase compared with the same period a year ago. Second-quarter earnings grew to $1.88 billion, up from $1.68 billion during the same period a year ago.
Wireless Leads to Profit Growth
"The strong performance of wireless and FiOS growth on the Internet and TV were behind the growth," Verizon spokesperson Bob Varettoni told the E-Commerce Times. "FiOS" is the name of the telecom's fiber-optic Internet and television unit.
Verizon Wireless added 1.5 million net customers in the second quarter, bringing its total to 68.7 million customers. Revenue grew to $12.1 billion, up 11.8 percent compared with the second quarter of 2007. The telecom also reported churn, or customer turnover, of just 1.12 percent.
Verizon Wireless continues to pull customers away from competitors such as AT&T, T-Mobile and Sprint Nextel, despite the fact that wireless phone penetration in the United States now stands at nearly 85 percent, Christopher King, a telecom analyst with Stifel Nicolaus, told the E-Commerce Times.
"Verizon continues to take market share from all the other wireless carriers out there," said King. "We expect that to continue. The perception among customers for the last several years is that Verizon has the best network."
Internet and TV Unit Thrives
In the meantime, Verizon added 176,000 new FiOS TV customers, for a total of 1.4 million. Verizon also added 187,000 new FiOS Internet customers, for a total of about 2 million. Broadband and video revenue grew nearly 53 percent to $1 billion in the second quarter.
The company expects its wireless and FiOS unit to continue to buoy earnings in the second half of 2008, spokesperson Varettoni said, despite a shaky economy.
The FiOS unit helps differentiate Verizon from its competitors in the telecom sector, noted Stifel Nicolaus' King, which he described as "one of the worst-performing sectors of the year so far."
Despite the sector's challenges, Verizon remains bullish on its prospects for the second half of 2008.
"Wireless services tend to be less impacted by the economy," Varettoni said. "We feel very comfortable with our business plans despite the economy. We don't expect any significant economic impacts on our financial results in the second half. We expect consolidated results to post mid-single digit revenue growth, strong cash generation and double-digit earnings growth to continue."