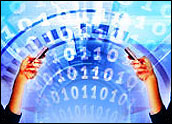 The Federal Trade Commission filed a suit against Wise Media this week, accusing the company of slipping unauthorized charges into consumer cellphone bills.
Wise Media allegedly charged cellphone users fees for services to which they'd never subscribed, a practice referred to as "cramming." The company used short codes, which have legitimate purposes within the mobile landscape. They are used when the Red Cross or other disaster relief agencies ask cellphone users to text messages such as "HELP" to a five-digit number for small donations. They're also popular with TV shows like American Idol, which feature nationwide text messaging-based voting campaigns.
Companies such as Wise Media, however, have reportedly figured out how to use short codes without consent, and have charged cellphone users for horoscope updates, flirting tips or love advice they never ordered. Wise Media would allegedly then force users to unsubscribe from the services, and would sometimes even charge consumers to opt out of the service.
The FTC says it is attempting to freeze Wise Media's assets and repay consumers for what it claims is millions of dollars in charges.
Neither the FTC nor Wise Media responded to our request to comment for this story.
Wild Mobile World
The FTC has long tried to prevent such charges on landline phone bills, but this is the first time it will take up a mobile cramming case.
The Commission and other regulatory bodies have done a relatively good job at cracking down on fraudulent landline crimes, but prosecuting on the mobile side could be trickier, said John Breyault, vice president of public policy, telecommunications and fraud at the National Consumers League.
Since short codes have legitimate uses in other areas where business or political interests have lobbying power, some form of the mechanism needs to be protected.
"There is legitimate commerce that uses wireless third party billing, and everyone from the Red Cross to campaigns for elected officials have recognized the value of that," Breyault told the E-Commerce Times. "You want to make sure those legitimate uses are protected. But there is a big problem with those because consumers really don't think of their cellphone bill as a credit card, but in reality that's kind of what it is. Because of that, there needs to be reform in the wireless third party billing space."
Even with reform, though, cybercriminals are finding it easier to run free in an landscape where many consumer protections and regulatory measures haven't caught up with the open Internet, said Norm Pattis, criminal defense lawyer at the Pattis Law Firm.
"There has been an explosion in Internet fraud, phishing cases and mobile cramming," he told the E-Commerce Times. "A lot of this is harder to detect on a mobile bill as opposed to a landline. These cases are suddenly more sophisticated, and the case against Wise Media is really just a drop in the bucket."
The Fight Against Cramming
In addition to filing the lawsuit, the FTC also published a blog post advising consumers on how to avoid cramming scams. The Commission suggested reviewing each cellphone bill and contacting carriers about any unknown charges, exercising caution before entering a cellphone number online, and checking with carriers to see if they provide services that block third party charges.
That's all good advice, said Breyault, but the responsibility can't fall on the consumer alone. Some carriers have adopted policies that attempt to crack down on malicious third party billing, but sometimes they benefit from an extra charge as well.
In addition, carriers and wireless banking features are making it easier for customers to automatically pay a bill online or through direct deposit each month, sometimes without even seeing the bill first.
An ideal outcome of the FTC's trial wouldn't just be to crack down on Wise Media, said Breyault, but also to encourage regulatory policies that would make it tougher for unwanted third party billers to slip past carrier protection.
"It's realistic to assume that most consumers don't review phone bills," he said. "There are a lot of safeguards that the carriers are putting in place, but it is becoming more apparent that the scam artists are learning how to get around them. Carriers often do their best to get rid of those for consumers, but that's not always the case. That creates the perfect opportunity for companies to make people pay these small fees again and again."
Realistically, though, it might be tough for the FTC to drive such a hard line on this case, said Pattis.
"They'll probably settle," he predicted. "Even in a case that is airtight, the electronic world is so wide open that it's easy for the other side to get around some charges. All you can really do at this point is keep moving the line and hope they can keep the crooks on the run."