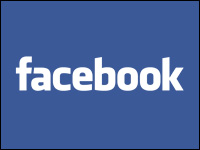 Federal authorities arrested Paul Ceglia on charges of mail and wire fraud last week. Ceglia is accused of tampering with, destroying and fabricating evidence in a scheme to defraud Facebook CEO Mark Zuckerberg of billions of dollars.
Ceglia originally filed suit in 2010, claiming that while Zuckerberg was a student at Harvard, the two signed a contract giving Ceglia at least a 50 percent share in the project that would eventually become Facebook.Zuckerberg and Facebook have denied the claim since its inception.
The two men did sign a contract in 2003, according to the criminal complaint against Ceglia, but it was for programming work Zuckerberg agreed to do for Ceglia, and did not mention or have anything to do with Facebook. Later, Ceglia allegedly replaced the first page of the real contract with one that made it seem as though he had invested in Zuckerberg's project, which would eventually become Facebook.
Ceglia also is accused of fabricating emails to make it appear that he and Zuckerberg discussed details about an early version of Facebook. The actual emails investigators found contained no mention of Facebook, but instead show Ceglia acknowledging he was late in paying Zuckerberg for his programming work.
Ceglia pleaded not guilty Friday in federal court in Buffalo, N.Y.. His attorney did not respond to our request to comment for this story.
Time Behind Bars?
The charges mail and wire fraud each carry maximum sentences of 20 years in prison. The stakes for deception are higher since he is going after Zuckerberg, who is now reportedly worth billions following the company's debut on the public market. Given that, if he is found guilty, his sentence could be harsh, said Peter Henning, professor at Wayne State University Law School.
"In fraud cases, a key driver in sentencing is the defendant's intended gain or intended loss," he told the E-Commerce Times. "In fraud case like this one, where he is claiming 50 percent of a multi-billion dollar company, that could take his sentence closer to the 20-year range [for each count], or at least the recommended sentence."
It doesn't matter to a judge whether Ceglia would have been successful with his fraud, Henning explained.
"Even though this looks a little amateurish and not like something Zuckerberg or his legal team would fall for, that isn't a defense," he pointed out. "In a case like this, all that matters is what you ask for, not what you could reasonably expect. This looks like it was an abuse of the process, and that doesn't make judges feel good about you."
Faking It
To prove that Ceglia did abuse the process, attorneys need more than just Zuckerberg's word that the contract was fabricated, said Henning. In Ceglia's case, officials obtained a search warrant for his alleged documents and e-mails.
In the allegedly faked contract, they noted several factors including differences in spacing and a reference to a not-yet existing company. Computer forensic experts also found evidence of manipulation within the document's metadata. That evidence could be the key in finding Ceglia guilty, said William K. Black, professor at the University of Missouri-Kansas City.
"Forgeries are quite unusual in contract disputes," Black told the E-Commerce Times. "There are excellent experts in detecting document fraud and the typical forger makes multiple mistakes that an expert can detect and explain to the jury. Once a forgery is detected, it becomes a very attractive case for a prosecutor, because it demonstrates the hardest element to prove when one alleges fraud — the defendant's intent to deceive."