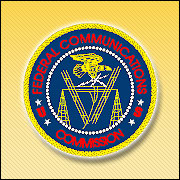 The Federal Communications Commission last week issued citations to two service providers for delivering unauthorized robocalls — that is, automatically dialed calls with prerecorded voice messages — to millions of wireless phones.
The companies that received the citations are the Dialing Services and Richard Gilmore's Democratic Dialing. The calls were made on behalf of an assortment of clients: businesses including multilevel marketers, carpet cleaners and mortgage brokers; nonprofits like churches and schools; and political action committees and political campaigns supporting candidates for public office.
Each provider made more than 1 million calls to wireless phones in 2011-2012, the FCC said. In addition, each company failed to identify itself as required under federal law.
The citations are a first step, setting the stage for "significant monetary penalties" if the violations continue, according to the FCC.
The Communications Act and FCC rules generally prohibit robocalls unless they are made for emergency purposes — or, as the citations note, are made with prior express consent of the called party. The FCC could impose fines of up to US$4.8 million for these particular violations. In general, companies that make illegal robocalls to wireless phones can be liable for penalties of $16,000 per call.
Making the Case
To make its case, the FCC spoke to a sampling of the call recipients directly and found that none had authorized the placement of robocalls to their wireless phones.
Now that the companies have received their citations, they must certify within 15 calendar days that they have stopped placing robocalls to wireless phones without prior authorization. Also, any calls that are properly made must include the required identification.
The FCC, Dialing Services and Democratic Dialing did not respond to our requests for further details.
A Welcome Crackdown
A crackdown on robocalls, especially those aimed at mobile devices, is no doubt welcome to everyone except the companies that provide this service and their clients, said T. Barton Carter, a law professor at Boston University.
"The robocall problem has really grown in the past few years," he told the E-Commerce Times. "Unfortunately, the technology has evolved to the point where it is incredibly cheap to make a very large number of these calls in a very short time span."
For consumers, these calls "are incredibly annoying," Carter continued.
"Most people do not want to receive unsolicited phone calls, which is why many have registered their phone numbers on do-not-call lists," he said. "With cellphones, there is the additional problem that these calls use minutes, which could potentially cost those consumers who do not have unlimited- minute plans."
This problem is not going away either — even if the FCC continues to issue citations and even if it levies a few multimillion-dollar fines.
Enforcement is difficult, Carter said, noting that the Federal Trade Commission is running a contest with a $50,000 prize for the best technical solution to blocking robocalls.
The Right Way
There is room in the communications ecosystem for these calls, but they must be done correctly, Kelly Weinhold, product strategist at Angel, told the E-Commerce Times.
"Organizations can avoid the risk of violating the law by creating outbound call systems that reach consumers who have agreed to receive calls specifically on their mobile phones," she said. "With consent in place, companies can then use information and data to construct personalized and targeted messages."