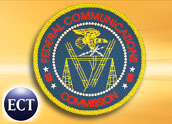 From this day forward, consumers who purchase cable TV subscriptions will no longer be forced to lease integrated set-top boxes provided by their cable operators.
Instead, as a result of a ruling by the Federal Communications Commission (FCC) that took effect July 1, cable operators must now provide consumers with set-top boxes that include a slot for the new CableCard. Rather than being integrated directly into the set-top box, access-control mechanisms determining which content consumers may receive must now be encoded in the CableCard.
The result: At least in theory, consumers will eventually be able to choose from an assortment of competing set-top boxes from various providers — either for lease or for purchase — without restriction by their cable operator. Quality, prices and consumer choice should all benefit — or at least, so the logic goes.
Competitive Benefits
"We have finally arrived at the July 1 implementation date, and soon consumers will be offered the widest choices in both equipment and services," said Gary Shapiro, president and CEO of the Consumer Electronics Association (CEA).
"Between this momentous milestone and last week's action by the FCC to bring two-way plug-and-play devices to market, consumers will soon reap the benefits of the competitive marketplace that Congress envisioned over a decade ago," he added.
Currently, two set-top box manufacturers — Motorola and Cisco's Scientific Atlanta — supply virtually all the boxes cable operators then provide to subscribers. As part of the Telecommunications Act of 1996, Congress mandated that the FCC help electronics companies compete with the cable operators' equipment. Implementation didn't happen for a full 11 years, however, thanks to numerous delays and requests for waivers.
Outspoken Opponents
Just last week, in fact, the National Cable & Telecommunications Association (NCTA) requested — and was denied by the FCC — a waiver on the integration ban in set-top boxes.
The NCTA, which is the main trade association for cable TV providers in the United States, has been an outspoken opponent of the new set-top box rules, despite the hand cable manufacturers had in the development of the CableCard.
Calling the integration ban "completely unnecessary" and "essentially a tax on all new digital set-top boxes," the NCTA argues that the end result of the new rules will be an additional US$600 million per year paid by consumers as manufacturers pass along the associated costs in the form of higher prices. Meanwhile, it argues, the new system will offer "no tangible benefits."
Weak Demand
Developed in 2003, CableCards have been available upon consumer request for the past few years, but demand has been weak. While 8 million digital cable-ready TVs including slots for the cards have already been shipped, only 240,000 CableCards have actually been deployed.
"We're a little bruised and battered," Julie Kearney, senior director and regulatory council for the CEA, told the E-Commerce Times. "The cable industry fought implementation for years. In our view, now they have to grade their own homework."
Before the new rules, consumers were offered "only one flavor" of set-top box, Kearney said: "Vanilla — and really expensive vanilla." Under the new rules, lower prices and more choices for consumers should follow, along with greater incentive for TV manufacturers to innovate, she added.
"This is the first really big step," she explained. "If we don't get a lot of complaints from consumers, there will be a rush among our members to build devices."
Few Choices
Of course, realizing that potential may take some time. Despite the fact that third-party manufacturers including Samsung, Panasonic and Pace already manufacture set-top boxes, none are currently available through retailers, Michael Paxton, principal analyst with In-Stat, told the E-Commerce Times.
Add to that the fact that the current version of the CableCard is a one-way device, meaning it won't allow consumers to take advantage of such services as Video on Demand, and it's not clear there will be much demand for a purchase option even when more devices do become available, Paxton added.
"I have my doubts," he said. "There doesn't seem to be much excitement about the idea of going out and buying a set-top box."
Ultimately, "this is a non-event for consumers," Paxton concluded. "Its impact will be minimal."