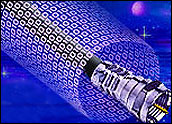 Several cable companies and the U.S. FCC have launched a program that will assist low-income families in getting access to broadband and low-cost computers.
The initiative is part of the FCC's push to increase broadband adoption across the U.S. This particular program, in which such companies as Comcast, Cox Communications, Time Warner Cable and others are participating, is focused on children, specifically those enrolled in the National School Lunch Program.
How It Works
That is the basis by which Comcast enrolls participants in its Internet Essentials program, spokesperson Charlie Douglas told the E-Commerce Times.
"As long as they have a child in [the] free lunch program, live in our service area and are not a current customer or owe outstanding bills to Comcast, they are eligible," he said.
The program is a $9.95 flat monthly fee for Internet access, plus a voucher to buy a $150 computer. Right now, participants get the computer by either calling a toll-free line, 1-855-INTERNET, or by visiting a website. Comcast is hoping to partner with a few retailers to expand the program, Douglas said.
Other providers in the program are Bend Cable, Bright House Networks, Cablevision, Charter, Eagle Communications, GCI, Insight, Mediacom, Midcontinent, Sjoberg's Cable and Suddenlink.
The FCC did not return a request for comment to the E-Commerce Times in time for publication.
Various Stages
Comcast appears to be the furthest along in its participation. Other companies are still in the planning stages with goals to roll out similar offerings along this model in the coming months.
Cox Communications, for example, should be ready to deploy by the summer, Todd Smith, a company spokesperson, told the E-Commerce Times.
"The operational details are still in the works, but we are moving forward to deployment," he said.
FCC sizes the program as worth more than $2.5 billion if all eligible people — an estimated 15 to 25 million consumers, including 10 to 15 million students — take up the offer. On average, the Internet access fees offered to families under this program represent a 70 percent discount from market-priced broadband service charges.
The offer is available for a three-year sign-up window, although in Comcast's case at least, the $9.95 monthly fee is good for as long as the family is eligible.
"So if a child starts out now when she is in kindergarten it is good until she graduates from high school," he said.
Refurbished Computers
Redemtech is providing refurbished computers. They will be either laptops or desktops with LCD monitors. They will come with 90-day phone PC tech support, one-year software tech support and a 90-day extendable warranty.
The computers will be equipped with Windows 7 Home Premium and Microsoft Office, a Core 2 Duo processor, 2 GB of RAM, an 80 GB hard drive, a DVD player and a wireless card.
Digital Divide
The FCC notes that, according to figures from Pew Research Center, one-third of all Americans — about 100 million people — haven't adopted broadband at home. This program, it says, is one of the ways it hopes to bridge the gap.
It is true that there is a significant digital divide in this country, tech analyst Jeff Kagan said.
"However, I am not sure how much of a difference in the aggregate this program will make to low-income consumers," he told the E-Commerce Times.
For instance, in some markets, unbundled high-speed Internet access can be had for $15 already, he noted.
Then again, even if the program makes a difference at the margins, it could be helpful, especially if it boosts a child's digital literacy, he added.