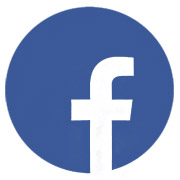 Facebook has joined the GSM Association, according to a Monday report in FierceWireless, making plain its heightened interest in mobile and wireless.
GSMA is a group made up of mobile operators and other technology companies interested in standardizing and promoting the GSM cellular system. Nearly 800 of the world's mobile operators are members, as are more than 200 companies in the broader mobile ecosystem, such as handset makers, software companies, equipment providers, Internet companies, and media and entertainment organizations.
Facebook, of course, doesn't have a significant investment in these networks — or presumably any at all. Hence, its membership is interesting both from the company's perspective and from GSMA's as well.
Not Just for Mobile Operators
While content companies such as Facebook are not unheard of in GSMA's world, Facebook's entrance could be the beginning of a new trend — one GSMA may well welcome as more and more data-rich content flies across wireless networks.
The same thinking is true for Facebook, especially as it holds high hopes for its video ads.
"I am not surprised at all by this move," Jeff Kagan, an independent telecom analyst, told the E-Commerce Times.
"The wireless world is changing and expanding," Kagan said. "Going forward, it will not necessarily be dominated by the carriers or even the handset makers."
Instead, companies that bring a strong customer base and strong business model to the table — the Facebooks of the world — will be key players," he suggested.
"Wireless is going to be very different going forward than it has been to date," Kagan added.
The Growth of Video Ads
Facebook's immediate interest in these issues is likely due at least in part to its big play for the video ad market. Not only is it rolling out its own platform for this channel, but Instagram, which Facebook acquired with much fanfare, also is introducing an ad platform that includes video content.
Total video ad views numbered 22.9 billion for the month of September, up significantly from the same month a year earlier, when ad views reached only 9.4 billion, according to comScore.
Facebook was the second largest provider of such ads, following only Google sites.
Then, too, there's Facebook's recent launch of Internet.org, a project that aims to bring everyone in the world online.
'Privy to All the Standards'
Facebook will get much from its membership, although both parties will benefit from the relationship, Ritch Blasi, senior vice president for mobile and wireless at Comunicano, told the E-Commerce Times.
"As an associate member, Facebook will be privy to all the tech standards, specs and enhancements being made to the mobile technology — who is making them, when will they be delivered and where," he explained.
As for GSMA, it will receive better insights into how mobility will be used for social interaction, the pace required for upgrading or innovating due to new services, and first-hand interaction with a company changing the way billions of people manage their lives, Blasi said.
Every product or service Facebook offers will have some kind of impact on the quality of service offered by mobile operators — especially if they are not prepared for it, or don't understand it fully, Blasi pointed out.
"Having that information in advance would be worth their price of admission," he concluded. "It wouldn't surprise me if the GSMA invited other companies with similar interests to join in order to truly gauge the future of the mobile world."
Facebook did not respond to our request to comment for this story.