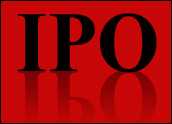 For all the anticipation leading up to Facebook's initial public offering, opinions about how it performed are decidedly mixed. Clearly, though, the market didn't think the stock, which started at US$38 per unit, was a grand bargain: Facebook ended trading on Friday just a few cents over its opening price. Underwriters had to step in during the day to support the price, according to anonymous sources cited by The Wall Street Journal.
More than 460 million shares of Facebook stock traded on Friday, a record for trading volume.
The day's events cast Facebook in a new and, for some observers, less invincible light.
'A Prove-It Story'
"I think Facebook is going to be more of a prove-it story than anyone anticipated," Mike Tarsala, senior editor with Covestor, told the E-Commerce Times. "It was shunned by all but one Covestor manager. And I found the lack of interest surprising."
As of 2:30 PM ET, according to Tarsala, out of the company's 115 Covestor managers, only one bought Facebook shares on the opening day, priced between $40 and $41 per share.
Tarsala is not second guessing the investment. "A $100 billion-plus valuation may be more than justified, if the company can build a better way to monetize its mountains of user data in time," he said.
"Yet I think most managers are taking a wait-and-see attitude. It's trading at a higher market value than Goldman Sachs and Nike combined at this point," he concluded.
Covestor's Chief Investment Officer Raphael Mennicken's take on the day was more succinct: "There was far more interest in LinkedIn's initial public offering," he said.
Spotting the Hype
One lesson from the day's events is that companies and investment banks should not take investors for granted or underestimate their ability to spot hype, Trip Chowdhry, managing director of equity research at Global Equities Research, told the E-Commerce Times.
"A company cannot just hype its way around fundamental problems with its business model," he said. These include, as many have said, questions about its revenue model and question of how it will approach mobile.
There were a lot of questions that Facebook just didn't address during the IPO roadshow, he said. For instance, it promised it had a plan for mobile, but didn't answer relevant questions such as whether there was a dedicated engineering team for mobile and whether the sales group had a mobile-specific team to sell only mobile inventory.
"Facebook is a good company, maybe even a great one, but it is not worth anything close to these valuations," Chowdhry said.
The Wedding Day Analogy
In a way, Facebook was almost bound to disappoint, Larry Lang, president and CEO of QuorumLabs told the E-Commerce Times.
"People are so familiar with the technology, it is so much a part of so many people's lives, it is hard to imagine how it couldn't have been overhyped in the run up to the IPO," he said.
Facebook's performance today, though, will have little bearing on its future performance, Lang added.
"I always tell people not to pay too much attention to an IPO day — any IPO day. It is too much like a wedding. Sometimes a wedding goes picture perfect, but the marriage turns out to be bad, and sometimes there are wedding events that are rocky and the marriage is a solid one," he said.
An Efficient Price
The fact that Facebook's price ended at $38 plus some change is not necessarily worrisome either, Lang said.
"You could argue that it was priced right. If there had been a 30 percent opening day pop, it might have been that the price was inefficient."