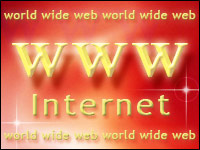 Nambu is shutting down Tr.im — a Web service that allows users to create a small URL to stand in for a long one, usually to save space in a blog post or tweet. Its reason? It has not found a way to make the service pay — or a buyer interested enough to gamble on it.
The logical partner, according to a corporate blog post announcing the decision, would have been Twitter. The company contacted a number of people within the Twitter development world, it said in the post, "and nobody wanted it in exchange for a token amount of money. No one perceived any value in it, or they wanted to operate a shortener under a differently branded domain name."
Users will not pay for URL shortening, the post noted — and why should they? "tr.im gets hit by countless bots every day farming this data to create and operate websites such as tweetmeme.com. So, *everyone* has this data, meaning it is basically worthless *by itself* to base a business on."
Nambu did not return the E-Commerce Times' call requesting comment in time for publication.
Twin Trends
In the end, two ubiquitous Web 2.0 trends — trends that show little sign of abating — were responsible for the demise of tr.im: one, the ongoing difficulty many Web service providers are having in monetizing their applications — if not through a direct pay-for-play model then through investment; and two, the rise of Twitter to monolith status, and the need for developers of niche and standalone applications to incorporate social networking partnerships into their business models.
In this case, Twitter's influence must be a painful irony for Nambu, which saw popularity for this particular service explode when tweeters sought out ways to keep their posts — and subsequent Web links — within the 140-character count. Twitter, however, has its own application to shorten URLs for tweets.
Twitter "has all but sapped us of any last energy to double-down and develop tr.im further," Nambu said. "What is the point? With bit.ly the Twitter default, and with us having no inside connection to Twitter, tr.im will lose over the long-run no matter how good it may or may not be at this moment, or in the future."
How Far?
These factors affect just about every Web service, Charles King, principal of Pund-IT, told the E-Commerce Times.
"Is there enough demand to support more than a handful of [providers of] any given service?" he asked. For the URL shortening space, the answer is no — the market is not large enough to justify more than one player.
Tr.im was a minor service — but same dynamic that brought it down might doom much larger service offerings.
"There are any number of central networking sites trying to make a living now on the coattails of Facebook and MySpace," noted King.
"It is worth asking, how best can a Web service provider differentiate itself in order to provide or attract users or ensure its survival? That is a question we will be asking ourselves over the next couple of years," he said, "as Web services become more the norm."