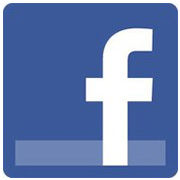 A new poll does not bode well for Facebook's goal of stepping up its ad revenue.
Four out of five Facebook users said they were never influenced by advertising or even comments on the site to buy a product or service, found the poll, which was conducted by Reuters/Ipsos.
Thirty-four percent of the users surveyed said they were spending less time on the site compared with six months ago, the poll also found. Only 20 percent told pollsters that they were spending more time.
Facebook's performance in its IPO has not helped its image, either: Forty-four percent of respondents said its trading debut made them less favorable to the site.
This survey is just one of many suggesting that Facebook is not necessarily a surefire revenue producer for brands that advertise on the site.
For example, Pinterest users are 79 percent more likely to purchase something spotted on that site than Facebook users are to buy something they see on Facebook, a recent study from SteelHouse found.
The Nature of Facebook
Much of this, of course, has to do with the very nature of Facebook — it is, at bottom, a social networking site where users gather to catch up with friends, read news in the categories in which they are interested, swap photos and so on. Brand engagement is part of the mix, but only a small part — at least from the users' point of view.
The reason click-through rates are so low for the social network's ads is that people aren't in a buying mood when they're on the site, said Avi Bibi, COO and VP at AdMedia.
"Users visit Facebook mainly to keep up with the lives of their friends, find great content, and have fun with games and contests," he told the E-Commerce Times. "Users are far more receptive to ads when they're searching for something online, reading news sites and blogs, shopping, or checking their emails."
A Waste of Time?
Not that any of this is new news, said Todd LaBeau, VP and director of interactive at Lindsay, Stone & Briggs.
"Brands have been questioning the ROI for years," he told the E-Commerce Times.
Recently they have stepped up their demands for increased social media visibility and accountability with the result of some deciding, as in the case with GM, to pull out of poorly performing channels. Yet it is telling that these brands are still building out their Facebook pages in droves, LaBeau continued.
"The real value of Facebook's 900 million users is the amount of engagement and reach a brand can achieve, and not the direct dollars the platform can push their way," he concluded.
Staying Relevant
The question for Facebook, of course, is how to keep proving its relevance to brands — especially when the ROI on ads is less than robust.
Facebook is on top of this, LaBeau said. It has been beefing up its search engine and making strategic acquisition such as Instragram.
"It's clear Facebook is aggressively and proactively trying to stay relevant, which directly feeds their monetization ambitions," he said.
Too Saturated?
The Reuters/Ipsos finding that 34 percent of the users surveyed were spending less time on the site compared with six months ago further complicates the brand analysis of a Facebook investment.
A case can be made for a presence on Facebook when members' numbers are high and growing. At what point, though, will that momentum start to stagnate — and when it does, should brands abandon ship?
"In North America, approximately 50 percent of the population is 'active' on FB, so that is a large pool of the population that can be reached," said Marilyn Prosch, head of the Privacy by Design Research Lab atArizona State University.
"But we also must ask, is Facebook getting saturated in these markets?" she wondered.
"Branding may be valued by organizations, and such effectiveness is not really easily measured, whereas click-through rates definitely are measured," Prosch told the E-Commerce Times. "But the rates have been falling lately, and click-throughs may not result in follow-through to a sale."
A Facebook spokesperson was not immediately available to comment for this story.