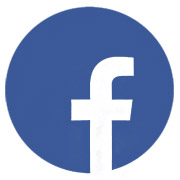 It has been about a month since Facebook unveiled the keys to its mobile strategy — its Facebook Home app and the HTC First, a smartphone designed specifically around Home. To date, though, the progress of these duel initiatives has been less than encouraging.
European carriers Orange and EE have delayed the rollout of the First, apparently at Facebook's behest. Certainly no one in Europe wants a repeat of AT&T's experience in the U.S., where the carrier cut the device's price to an eyebrow-raising US$0.99 from its debut price of $99.
Facebook has also announced it will limit supporting new devices, at least until it can incorporate the user feedback it has received into a new iteration of Home. Chief among these changes, according to company statements, will be new customization features.
A Strong Start That Petered Out
These inauspicious developments must be dismaying to Facebook, especially after the Home app's strong start.
Facebook Home installations exceeded expectations within the first 60 hours it was available, according to Global Equities Research. Home also seemed to invoke a strong "love-hate reaction" from early users indicating that "Home will be extremely successful, driven by inverted funnel dynamics," the research company said.
Whatever love users felt for Home after its debut, however, appears to have dissipated, replaced by boredom or non-interest. The number of downloads of Home from Google's App Store have been downright dismal, suggesting that users are just not that interested in the app.
Much of this Facebook can blame on itself, Chris Reeves, cofounder of 2930 Creative told the E-Commerce Times.
"Facebook didn't do a great job of explaining why people should download the app — what they would get from Home, in other words," Reeves said. Facebook also limited itself by choosing HTC as its inaugural manufacturer, although it is easy to understand why Facebook probably opted for it.
"My theory is that HTC was the only company willing to let Facebook do whatever it wanted with the specs," he said. "When they heard that from HTC, I don't think Facebook ever seriously considered another company."
Facebook's Time Is Running Out
Unfortunately, Facebook is not in a position right now to squander time, Jeff Kagan, an independent telecom analyst told the E-Commerce Times.
Facebook was already late to the mobile party, and to see its first serious efforts in this space flounder cannot be easy, Kagan said. The stakes are high for Facebook, no matter how wealthy a company it is. Its latest earnings reports have highlighted the traction it is making in mobile advertising — traction that will only continue if it has a viable, robust mobile offering that keeps its user base engaged and growing.
Tellingly, Facebook — not a company to shy away from advertising and monetization opportunities — has held back from incorporating ads into Home to make sure its user base was satisfied and comfortable with the platform. There is no doubt, however, that the company sees Home as a crucial launching pad for its mobile ad units.
It is not inconceivable that Facebook will eventually falter, especially if it can't get the mobile piece right, Kagan said.
"Its story could wind up being a company that rose to spectacular heights, crested and then fell," he said. However, no matter how popular a company or its products are, it must stay ahead of consumer and industry trends.
"Facebook was able to do that when it launched — it nailed the social networking space," Kagan added. "Now we have to wait and see if it can repeat that performance in the mobile space."