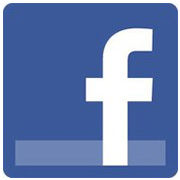 Facebook has cut the ribbon on its App Center — a hub that lets users access apps from Facebook and related third parties. There are about 600 apps in the center so far, including favorites like Draw Something, Pinterest and Nike+ GPS.
Facebook is taking a curated approach to the apps. Besides the popular ones, it is suggesting newer apps users might want to try, such as Jetpack Joyride, Ghosts of Mistwood, and Ghost Recon Commander.
It is listing only "high-quality" apps — a designation based on feedback from people who actually use them.
This being Facebook, there is a social element for users of the center. It provides personalized recommendations, letting them browse the apps their friends use.
A Mobile Play
There is also a mobile angle, a reflection of Facebook's determined to build up resources in that area. The App Center includes apps for both iOS and Android.
There is also a feature that lets users send apps discovered in the App Center to their mobile device.
Eye Candy for Facebook Users
For regular Facebook users, the App Center's appeal is obvious. A curated list of apps not restricted to any one platform can only further Facebook's goal of making its site as sticky as possible,
"Rather than manually searching or hearing about new apps from friends, Facebook users can now visit the App Center from their desktop computer or mobile Facebook application to see categorized listings of all approved apps," Nicole Burguess, product manager of social media and product innovation at ePrize, told the E-Commerce Times.
To that end, it has made the center as easy-to-search as possible, perhaps as a lure to users who are tired of the cluttered Android Play interface or weary of the seemingly endless selection populating Apple's App Store.
The apps are accompanied by screen shots and a detailed description — including what information the app will require — so users can decide whether they really want to download it. In another nod to privacy, the App Center lets users choose who can see their activity on Facebook.
In general, Facebook is offering the same protections of user privacy that it does on its main site — but with the added convenience of the process being integrated directly into the App Center via the each app's detail page, Burguess said.
"Users must grant appropriate permissions to all Facebook apps before using them," she said.
Enticing Developers
The App Center has a fan base besides users — developers that want to target them.
The appeal of Facebook's mammoth user base cannot be ignored, Charles King, principal of Pund-IT, told the E-Commerce Times.
"This could be a sweet thing for developers if it helps them gain traction or get the attention of some of Facebook's 900 million-something users," he said.
Even without that draw, the App Center is a welcome validation that Facebook is still cultivating third-party developers. There was a fear in some quarters when Timeline launched earlier this year that apps would be relegated to Facebook's backwaters.
Instead, the site has gone on to introduce a number of new tools to help third parties better monitor their popularity on the site, including charting tools that let developers see trends in installations, retention and churn.
Facebook is stepping up that process with the App Center, Burguess said.
"Facebook is making aggregate user feedback available for brands within App Insights, so app developers can spot trends in negative feedback to improve apps, fix bugs and continually improve their product," she said.
In addition, there's no preferential treatment given to paid apps versus free ones. "It's about how well-liked an app is among Facebook's users," she said.
"By making it easier to find apps, more types can become successful," said Malorie Lucich, platform communications manager for Facebook.
We're focused on getting the right apps in front of the right people," she told the E-Commerce Times, "so developers can spend more time building great apps and less time worrying about distribution."