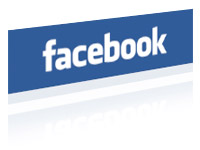 Facebook on Monday announced its acquisition of Branch, which it plans to use in a new unit or product called "Facebook Conversations."
Branch's model mimics an Internet forum in that the users create "branches" to discuss topics. Links are shared and friends are invited to participate. Participants can branch off further to discuss related topics.
"We will be forming Facebook's Conversations group, based in New York City, with the goal of helping people connect with others around their interests," Branch's Josh Miller wrote in a Facebook post.
Branch's tech pedigree is impeccable: The startup received backing from Obvious, founded by Twitter's Evan Williams and Biz Stone, in 2012.
Facebook easily could be acquiring Branch for its human capital, but Miller's comment about forming Facebook's Conversations group does suggest it expects to incorporate the Branch technology into its overall platform.
It is an intriguing notion, given that Branch is built around the concept that people want to go online to have private conversations. Facebook's best interests, on the other hand, lie in having all online information made public — and of course, integrated within Facebook's walls.
The Whole Ecosystem
With Branch under its roof, Facebook could be aiming to have it all.
"Facebook is seeking to capture [the] entire communications ecosystem where conversations take place," Rich Hanley, associate professor and director of the graduate journalism program at Quinnipiac University, told the E-Commerce Times.
"Facebook understands that there is a bright Internet among a loosely organized coalition of ephemeralized friends — over which it holds the commanding heights — and a dark Internet where lots of chatter happens among more intimate, truer friends."
Come In, Stay a While
Facebook also is battling to keep users on its site, and offering a private channel for discussions is yet another way to do so, noted Craig Elimeliah, VP and director of creative technology at Rapp.
"Facebook has long struggled with the ability to keep people engaged longer than the immediate post of a cute kitten their neighbor adopted or a recent engagement allows for," he said.
A "Branch" within Facebook would encourage people to go beyond their usual chitchat, which tends either to be congratulatory or critical, Elimeliah said.
"Branch offers Facebook the opportunity to not only curate more content and more engaging content from around the Web, but also to let people form groups and engage in a deeper dialog around that content," he suggested.
That conversation then could be published either on Facebook or off-site, so the concept fits nicely with Facebook's Open Graph philosophy, Elimeliah concluded.
Facebook Inserts Itself
With the Branch technology under its umbrella, Facebook likely will embellish it to insert Facebook even deeper into people's online lives, said Dan Roche, VP of marketing at TalkPoint.
"The concept of Branch — and its predecessor, the online forum — is to drive people to participate in discussions that interest them," he explained.
"This is an element that is not really found in the current version of Facebook," said Roche. "My guess is that they will utilize something akin to their advertising algorithm to promote discussions to users based on their profile. Using the scale of Facebook to drive users to discussions that they might be interested in, based on their profile, keeps them more engaged and expands their connected reach."