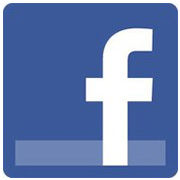 Facebook filed it's long-awaited S-1 form with the U.S. Securities and Exchange Commission on Wednesday, announcing its intent to raise US$5 billion and begin public trading.
The highly anticipated move caused enough of a stir to clog traffic on the SEC's website and provided some insight into the social network's financial situation. According to the filing, last year's revenue almost doubled to $3.7 billion, and profit came in at $1 billion, a 65 percent growth on the year.
The filing also offered a glimpse of Facebook users' daily usage habits. In 2011 the company doubled its monthly active users, now totaling 845 million, and of those, 483 million check in at least once a day. About 425 million of the total users accessed the site from a mobile device in December 2011 alone, according to the filing, and the company expects that number to continue to rise.
CEO and Founder Mark Zuckerberg earned $1.49 million in compensation for 2011, but if the IPO goes through, his 28.4 percent stake in Facebook could put his personal wealth at about $24 billion. In 2013, he said he'll take a $1 salary. In a letter to investors regarding the filing, he said the goal in creating Facebook was more than just establishing a company, that it was "built to accomplish a social mission — to make the world more open and connected."
The stock offering could happen as early as May and will trade under the ticker "FB."
Facebook didn't respond to our requests for comment.
Investors Begin Line of Questioning
Now that financial details have been disclosed and a public offering is officially on the horizon, investors have begun raising questions regarding how the site is going to sustain its rapid growth growing forward. One of the biggest mysteries is how much the site relies on advertising as a business model.
The more often a given user updates Facebook, the more personalized information the company has about him or her, and that info is what advertisers use to generated targeted ads.
"I don't anticipate that Facebook will be any less aggressive in how it mines user data in the years ahead. For better or worse, user data is critical to its advertising strategy, and so how it utilizes this information will be an important priority, no doubt," Lee Simmons, IPO expert at Dun & Bradstreet, told the E-Commerce Times.
Facebook is no stranger to dealing with public backlash against its privacy policies, but when dealing with the prospect of going public, investors may insist that becomes more of a focus, especially if privacy concerns become entangled with federal investigations.
"In the past they have had some 'oops' moments when it comes to security and privacy, but once they are trading publicly, there will be a larger fan for that to hit," Justin Byers, lead business intelligence analyst for VCExperts, told the E-Commerce Times .
The Ad Game
Though targeted ads might be off-putting to some investors, Facebook's filing showed the company is increasingly turning toward other means of generating revenue.
"There were no bombshells in the IPO. I was intrigued that Facebook has reduced its dependence on advertising to the extent it has. It's still heavily reliant on ads, but that reliance now accounts for 85 percent of its overall revenue, compared to 98 percent in 2009," said Simmons.
One reason display ads are less a part of the picture is because of their absence on the mobile platform. While members' use of mobile devices to check Facebook is growing, the site doesn't currently place ads on that content, so there is no "meaningful revenue" there, according to the filing.
Instead, third parties are becoming more important for the site.
"I was particularly taken with just how important Zynga has become to Facebook, now accounting for 12 percent of its total revenue. That tells me that its third-party alliances will continue to be an important element to future growth," said Simmons.
In addition to helping out Facebook, being part of the social networking platform is also crucial to Zynga's bottom line, an incentive that many companies such as Zynga may be quick to capitalize on.
"It will be interesting to see how companies like Zynga ride the Facebook public wave. Zynga's after-market trading was up some yesterday after the Facebook S-1 was filed, and they are up approximately 5 percent so far this morning," said Byers said on Thursday.
Going Forward
In addition to challenges within Facebook's business model, the company faces outside factors that might make it tough for the network to stay on top in the future. The filing voiced concern that competitors such as Google could capitalize on the growing use of social networking and focus on areas such as "search engines, Web browsers, or mobile device operating systems," to gain a competitive advantage, or "by making access to Facebook more difficult."
"A potential competitor such as Google+ would be well-served by offering products that increase user engagement and boost advertising. Likewise, the competitor that offers an alluring platform for developers could become a threat to Facebook. And last but not least, building an arsenal of highly talented software engineers, designers, and product managers can position the aspiring social networking firm to compete with Facebook," said Simmons.
So far, though, the two have coexisted without Google+ or any other networking competitor posing an existential threat to Facebook.
"The online advertising market is huge, and there is still enough space for others to come in and take a big bite out of it, but as expected and seen in the filing, FB seems to be doing well with it. Google+ is still around and growing rapidly, and Facebook will always have to keep an eye on them," said Byers.
To ensure competitors don't capitalize on all the new developments the social networking world will inevitably see, Facebook indicated it's planning to use its influx of cash to bulk up the company, perhaps from within.
"Their focus is buy, buy and buy. The company is on the acquisition path, and social and tech start-ups are the target," said Simmons.
One of the reasons Zuckerberg said he didn't rush the IPO was because he wanted to make sure that his team of developers, engineers and designers stuck around to turn the site into what it is today.
"Brain drain is certainly a risk Zuckerberg faces as the company edges closer toward an IPO. He'll have a lot of instant millionaires on his hands. Perhaps it comes as no surprise that the company will be vigorously acquiring start-ups — and their in-house talent — in the months to come," said Simmons.