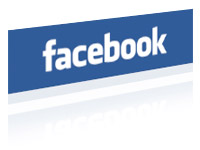 Facebook's stock soared Wednesday following the release of its second-quarter earnings report, which beat Wall Street expectations overall. Investors seemed pleased with the company's strong user growth and better-than-expected gains from mobile advertising.
It reported US$1.81 billion in revenue, a 53 percent year-over-year increase, with its biggest gains coming from mobile, which it has struggled to monetize. Those efforts paid off in Q2; 819 million monthly users accessed Facebook through a mobile device — a 51 percent increase from the year before.
Facebook's ability to engage those mobile users seems to be growing. Mobile ads now account for 41 percent of its total revenue, up 11 percent from the previous quarter.
Its non-GAAP profit reached $794 million for the quarter, compared with $515 million in the year-ago period, or 19 cents per share versus 12 cents in Q2 2012.
Facebook also pointed to its ability to continue to attract new users. Its monthly active users rose 21 percent on the quarter to 1.16 billion.
CEO Mark Zuckerberg said that teens aren't abandoning the site for newer mobile apps like Snapchat, but instead their usage is "steady or increasing."
Investors Delight
Facebook stock climbed more than 25 percent following the earnings release. It opened above $33 on Thursday, its highest opening price since it went public more than a year ago, and significantly higher than the $17.55 that it tumbled to toward the end of last year. During that decline, investors were voicing concerns about Facebook's power to sustain growth and to develop an effective mobile monetization strategy.
The better-than-expected results from this latest earnings report should at least temporarily quell some of those concerns, said Brian Wieser, an analyst at Pivotal Research Group.
"Most importantly for Facebook, the results should put to rest many of the concerns that so many investors have had since the IPO," he told the E-Commerce Times.
Sustaining Growth
Much of that newfound investor confidence is thanks to the company's increase in mobile advertising revenue, said Wieser.
"It is to the point where, as with TV, no one gets fired for advertising on Facebook," he added.
There is no doubt that Facebook's efforts to attract mobile advertisers — including introducing revamped tools for marketers — is paying off, said Trip Chowdhry, senior analyst for Global Equities Research.
"Display ads are moving away from contextual ads into conversational ads. As that continues, companies like Facebook and LinkedIn are starting to attract more advertisers, especially on mobile, than companies like Yahoo and even to some extent Google," he told the E-Commerce Times.
If Facebook is serious about sustaining long-term growth, though, it has to figure out how to rely less on those advertising dollars, said Chowdhry.
The company reported that $1.6 billion of its revenue this quarter came from ads. That's an impressive figure, said Chowdhry, but it might not be sustainable.
"Facebook is doing well with mobile advertising right now, but the business models based on advertising are coming to an end," he added.
"LinkedIn has a revenue stream from selling subscriptions, which adds to its value even if its ad sales aren't solid and puts it in a better position years from now," Chowdhry observed. "That's where the market is headed, and companies like Facebook are really going to have to think about ways they can monetize the consumer beyond just selling them ads."