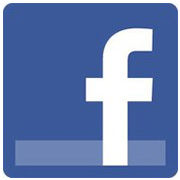 Facebook is opening its proposed policy changes to a vote, inviting users to review and approve or disapprove of the newly revised documents. The social network will consider results binding if 30 percent or more of its active user base participates.
Facebook's current proposed changes don't include many major policy shifts. Many of the updates amount to additional explanations regarding the site's privacy policies, such as added tips and links to information detailing its guidelines. Facebook now also provides more specific information about how it uses cookies, how long it keeps user data and to what extent that data helps the site provide an improved Facebook experience.
Several privacy advocacy groups, such as Europe vs. Facebook, objected to the minor changes and demanded a more expansive change in privacy policy on the social network. Through a website called our-policy.org, the group encouraged users to add comments on the proposal, since Facebook's data use policy states that any policy change that generates more than 7,000 user comments will move to a vote.
Facebook announced June 1 that since the status gained more than the needed 7,000 comments, there will be a one-week voting period on the changes. The social network stipulates that if more than 30 percent of Facebook's active users — about 230 million people — vote on the changes, the results will be binding. However, if the 30 percent threshold isn't reached, the changes will be considered "under advisory."
The voting period will end June 8 at 9 a.m. PT.
Facebook declined to provide further comment.
Mobilizing the Masses
Criticism over Facebook's privacy policies and lack of user notification is something the social network has dealt with many times before, especially as its recent high-profile IPO pushed the company's weaknesses into the spotlight.
"It is possible that the lackluster IPO is having some influence on this," Larry Cornett, founder and CEO of Brilliant Forge, told the E-Commerce Times. "There is some concern about how much more they can grow and engage the user base."
"Facebook may seem to be a rapidly growing company, but they continue to break all the rules on privacy, and that is creating a growing sense of user push-back," Jeff Kagan, a tech analyst and consultant, told the E-Commerce Times. "They are pushing way beyond the comfort level of users. Facebook has two distinct user groups — teens and twenties, and everyone else. Privacy concerns are very different between those two groups."
However, mobilizing a worldwide user base to object to those changes is a formidable task, said Max Schrems, founder of Europe vs. Facebook.
"We have made very clear what we want by posting a clear list on our-policy.org," he told the E-Commerce Times. "We wanted to make a positive protest by not just objecting the changes but also suggesting improvements. So far, most comments were only saying 'I oppose the change,' which we thought is not very constructive."
Rallying 230 million people to vote on the changes — especially when that involves reading a detailed proposal — is tough as well, said Schrems. He called the system a "farce" and noted that after 48 hours, the vote was only at .0062 percent participation.
"They're never going to get the numbers to go back to the old policy," Justin Brookman, director of consumer privacy at the Center for Democracy and Technology, told the E-Commerce Times. "When you can't even get 50 percent of people to vote at a midterm election or something like the war in Iraq, this mechanism of change just isn't going to work for Facebook."
Out With the Old
"They made a lot of decent changes in this policy," Brookman said. "It's really more specific than some of its others, and I like their idea of putting a policy out in advance and getting feedback ahead of time."
While the privacy fight may be a long, slow battle for Facebook, it's one worth taking seriously, said Kagan. Otherwise the risk of being ousted as the social network king and going down the road of a Yahoo or AOL is a real threat.
"Users continue to use Facebook for now because it's the best way to connect, but the way it is going I believe Facebook will not be as important in the future," he said. "The next idea will be born and grow and take over. Then a few years later the next and the next. That's the way the tech world operates."