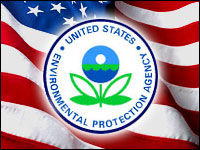 The government has temporarily banned IBM from attaining new contracts with federal agencies while investigators look into interactions between some company workers and U.S. Environmental Protection Agency employees.
The EPA issued a notice of temporary suspension related to an agency investigation of possible violations of the Procurement Integrity provisions of the Office of Federal Procurement Policy Act regarding an IBM bid for business with the agency originally submitted in March 2006, IBM said.
The U.S. Attorney's Office for the Eastern District of Virginia has served IBM and certain employees with grand-jury subpoenas, requesting testimony and documents regarding interactions between employees of the EPA and some IBM workers.
1 Percent of Revenues
The suspension can run for an initial period of up to one year pending the completion of the investigation, the company said.
IBM did US$1.3 billion worth of business with the federal government last year, according to published reports. That represents about 1 percent of IBM's revenues, said company spokesperson Fred McNeese. IBM reported revenue of $98.8 billion in 2007.
"It's with different agencies all over the federal government — with hardware, software maintenance, consulting, all parts of our business," McNeese told the E-Commerce Times.
"Remember, this is a temporary suspension, and I don't know how long that will be, and it does not affect the current IBM business with the government," he added.
However, company business with a particular agency could stop at that agency's discretion, IBM said.
Doing What It Can to Fight Decision
The Armonk, N.Y.-based company is fighting the decision, McNeese noted. "Right now, we're in discussions with the EPA to obtain more information about what they've done. We've got 30 days to contest the scope of the suspension, and we're going to take all appropriate actions necessary."
The EPA is not commenting on the matter because of the ongoing investigation, Jonathan Shrader, a spokesperson for the agency, told the E-Commerce Times.
McNeese would not disclose any details about the contract on which IBM had been bidding.
IBM learned of the sanction last Friday, he noted. "Before that, there was no indication there was a dispute between the IBM and EPA. We spent most of yesterday trying to determine what's going on."
What Brought It On?
To incur this type of sanction likely would require more than a frivolous violation, said Ilan Barzilay, an attorney with the Boston-based firm Wolf, Greenfield & Sacks.
"When I read about this, I wasn't sure if it was an April Fools' joke," he told the E-Commerce Times. "I'm a little bit in the dark as to why they came down so hard. IBM is obviously a very well known and respected company, and somebody would really have to have stepped afoul of EPA regulations for something like this to happen."
IBM has provided services to the federal government for many decades "as a vendor in good standing and is committed to the highest standards of business ethics," the company said.
Big Blue provides all of its employees who work on government contracts with specialized training to ensure that it complies with all government regulations, it noted.
"It's obviously a very big deal, because IBM has always been a respected customer of the government," Barzilay commented.
If there is a way to allay any concerns the government may have, the company will figure out what it is, he added. "I think they'll figure out a way to make the EPA satisfied and continue the relationship because I don't think anybody wants to be blocked from dealing with the government, especially a company that does a billion dollars a year in business with them."