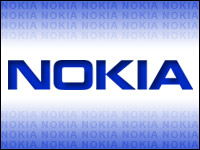 The European Commission has issued a stark warning to Nokia to not become a patent troll.
The company sold most of its mobile phone business to Microsoft earlier this year for US$7.2 billion but retained its patent portfolio. The EC, the executive arm of the European Union, cleared the acquisition last week. However, the deal has sparked concerns that Nokia may more rigorously enforce its patents by targeting others with lawsuits.
'Higher Returns'
"Since Nokia will retain its patent portfolio, some have claimed that the sale of the [mobile] unit would give the company the incentive to extract higher returns from this portfolio," Joaquin Almunia, vice president of the EC and commissioner responsible for competition, told delegates Monday at the IP Summit in Paris.
Those claims did not fall within the EC's remit when reviewing Microsoft's aquisition, Almunia noted. The EC examines the anticompetitive impact of the resulting merger and not what the selling entity may do next.
Antitrust Warning
"In other words, the claims we dismissed were that Nokia would be tempted to behave like a patent troll or — to use a more polite phrase — a patent assertion entity," Almunia said.
"If Nokia were to take illegal advantage of its patents in the future, we will open an antitrust case — but I sincerely hope we will not have to," he continued.
Entities whose only commercial activities are in licensing and enforcing products are a growing concern, Almunia noted, pointing to statistics that suggest 40-60 percent of patent lawsuits in the U.S. are instigated by patent trolls.
A Close Eye
"For a variety of reasons, patent trolls have been less active in Europe than in the U.S. However, this could change in the future," Almunia said. "You can rest assured that we are watching this space very carefully. [The Directorate General for] competition will hold patent trolls to the same standards as any other patent holder."
Nokia plans to become a services company, with a focus on its mapping products, the Nokia Solutions and Networks infrastructure division, and the development and licensing of its advanced technologies. As part of the mobile phone unit deal, Microsoft agreed to license Nokia's patents for 10 years.
Fair Licensing
The major concern on the part of the EC is that Nokia may opt to attack other companies with patent lawsuits, rather than trying to fairly license them — hence Almunia's comment on Nokia potentially taking "illegal advantage" of its portfolio.
In the U.S., legislators are pushing through a bill intended to crack down on frivolous lawsuits by patent holders. The European Union, meanwhile, is preparing to debut a new patent system that may cut down on patent trolls.
Nokia has tangible reasons for wanting to hang onto its patents rather than cede them to Microsoft.
'Defensive Move'
"It gives them options for future revenues, including defending the patents, and ensures they have a solid patent defense if they develop something that violates competitors' patents," Rob Enderle, principal analyst at the Enderle Group, told the E-Commerce Times.
"Generally this is done by companies like Nokia as more a defensive move against competitors who may want to use their own patents to keep Nokia out of a market. Unfortunately, it isn't much use as a defense against patent trolls," he added.
"Will it impact or change the plans of Nokia? That is the question," telecommunication analyst Jeff Kagan told the E-Commerce Times. "It makes sense if Nokia can profit from their patent portfolio, that is the direction they will go."
Sell-On Potential
The value of Nokia's patents could be affected by Almunia's warnings, but that doesn't mean the company won't sell the patents to another firm outside of EC jurisdiction in future.
"It potentially reduces their value to Nokia, but it doesn't necessarily hurt their sale value to a firm that hasn't received this warning," said Enderle.
"It may make it more likely, therefore, for Nokia to sell off the patents in the future, since the warning effectively makes them more valuable to a company that is not Nokia, and Nokia would typically retain a license in perpetuity to them if sold," he suggested.
"So, ironically," Enderle concluded, "the warning may actually result in the patents being sold to a successful patent troll — likely in another country that the EC will have more difficulty moving against."