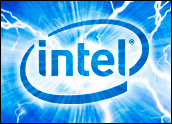 The European Commission on Friday confirmed that it sent a statement of objections to Intel charging the microprocessor giant with engaging in anticompetitive practices.
The letter, which was sent Thursday, accuses Intel of abusing its dominant market position in order to deliberately exclude AMD, its principal rival, from the x86 CPU (central processing unit) market.
Specifically, the EC says Intel provided substantial rebates to various OEMs (original equipment manufacturers) for buying most or all of their CPUs from Intel. It also charges that Intel paid OEMs to either delay or cancel the launch of product lines that used AMD CPUs. Finally, the EC claims that Intel offered CPUs below average cost when competing in bids against AMD.
Anticompetitive Strategy
Each of the three charges would be considered an abuse of a dominant position in its own right, but the EC said that in this case, the three types of conduct appear to "reinforce each other and be part of a single overall anticompetitive strategy."
Intel has 10 weeks to reply to the charges, and the company will also have the right to an oral hearing. If the charges are confirmed, Intel could be required to change its practices and pay a fine.
Intel was quick to defend itself Friday, arguing that its conduct benefits consumers.
'Beneficial to Consumers'
"We are confident that the microprocessor market segment is functioning normally and that Intel's conduct has been lawful, pro-competitive and beneficial to consumers," said Bruce Sewell, the company's senior vice president and general counsel.
"While we would certainly have preferred to avoid the cost and inconvenience of establishing that our competitive conduct in Europe has been lawful, the Commission's decision to issue a Statement of Objections means that at last Intel will have the opportunity to hear and respond to the allegations made by our primary competitor," Sewell added.
'Illegal Conduct'
AMD, not surprisingly, welcomed the news of the allegations warmly.
"Consumers know today that their welfare has been sacrificed in the illegal interest of preserving monopoly profits," said Thomas McCoy, AMD executive vice president of legal affairs and chief administrative officer.
"Intel has circled the globe with a pattern of conduct, including direct payments, in order to enforce full and partial boycotts of AMD," McCoy said. "The EU action obviously suggests that Intel has, once again, been unable to justify its illegal conduct."
Intel stocks fell 41 cents, or 1.7 percent, to $23.59 in Friday morning trading.
Old Hat
Intel is no stranger to antitrust allegations, having been subject to several investigations in multiple countries over the past few years, frequently at the request of AMD. A March 2005 ruling by Japan's Fair Trade Commission said that Intel had violated that country's antimonopoly law, and a similar investigation is currently under way in South Korea.
The EC investigation that preceded today's statement of objections has been ongoing for several years, including raids in 2005 on Intel facilities in multiple European countries.
No Surprise
"It's not much of a surprise, given that the investigations have been going on for about six years," Roger Kay, principal analyst with Endpoint Technologies, told the E-Commerce Times. "You can see the hand of AMD in there — it's clearly about AMD's desire to level the playing field."
Intel and AMD have very different business models, Kay pointed out. In particular, Intel has many factories, with billions of dollars tied up in 11 plants, Kay said, whereas AMD operates far fewer such factories. One result of that difference is that Intel needs high-volume orders — to the tune of tens of millions of processors, Kay said — to keep its plants profitable. While AMD wants to build volume, it does not have a similar imperative, he added.
Because of that difference, "Intel has a pretty good case," Kay said, to argue that its practices are reasonable, since its business model demands the higher volumes.
"I don't think the facts are much in dispute — it's more a question of how they will be judged," Kay added.
A Different Market
Then there's also the fact that the market has changed substantially since investigations first began, Jim McGregor, research director and principal analyst for In-Stat, told the E-Commerce Times.
During that time, Intel has gone "from being behind the eight ball to being in front of it, and it has worked hard to change its policies and procedures," McGregor noted. "It's a much more competitive environment now."
As the semiconductor industry grows, oversight is increasing, McGregor added. "The question is, how will Intel respond?"