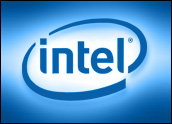 Battle-weary Intel emerged from the price-war trenches Tuesday to report that its profits increased 44 percent and revenues were up 8 percent in the second quarter.
With revenues of US$8.7 billion and net income of $1.3 billion for the quarter, the Santa Clara, Calif.-based chipmaker also reported that operating income increased 26 percent to $1.35 billion while earnings per share increased 47 percent to 22 cents.
"Intel's operational execution continued to strengthen, resulting in an outstanding product road map and solid year-over-year revenue growth," said Intel President and CEO Paul Otellini. "We're pleased that our efforts to streamline the company are delivering profit growth in excess of revenue growth."
'Disappointing' Margins
Intel has been engaged in a brutal price war with smaller rival AMD over the past year, and has gone through hard times as a result. Corporate restructuring moves, including headcount reductions of more than 10 percent, are widely credited for at least part of its improved outlook.
Yet many on Wall Street were disappointed with Intel's gross margins for the quarter, which came in at 46.9 percent, missing the 48 percent target. Lower average selling prices and reduced demand for the company's NOR flash products were responsible for the miss, the company said.
"I would say the quarter was a little disappointing," said David Stepherson, senior portfolio manager at Hardesty Capital, which owns Intel shares.
"We expected gross margins to hold up better," Stepherson told the E-Commerce Times. "The continued price war and attempt to regain market share has lasted longer than we –and the market — had hoped."
Intel stocks were down 4.6 percent to $25.12 in Wednesday morning trading.
'Not a Surprise'
Wall Street, of course, is famous for its short-term outlook; others took a longer view and arrived at a different conclusion.
"I thought the performance was very acceptable in the quarter, and see it as a precursor to what I think will be a couple years of extremely strong revenue growth and profitability," Rick Whittington, an analyst at Avian Securities, told the E-Commerce Times.
"The gross margin was not a surprise, and Intel is getting rid of the NOR flash business, which was a principal source of softness," Whittington added.
Intel, STMicroelectronics and Francisco Partners recently announced an agreement to form a new independent company by combining Intel's NOR flash memory business and STMicroelectronics' NOR and NAND flash businesses. The new company is expected to serve customers in wireless communications and other segments. The transaction is expected to close by the fourth quarter of 2007 upon satisfaction of regulatory reviews and closing conditions.
Rosy Outlook
Indeed, Intel's future outlook tends to be consistently rosy across the board, with expected third-quarter gross margins of 52 percent and revenues between $9.0 billion and $9.6 billion. "The company is heading to a very healthy recovery," Stepherson said.
The increased margin prediction, in particular, suggests that three things are likely to happen over the next quarter, Stepherson added: Average selling prices will improve, meaning the price wars will have eased; volumes will increase, due at least in part to seasonal fluctuations; and production efficiencies Intel has been implementing over the last year will be taking effect.
The acceleration of Intel's 45 nm (nanometer) program is certainly another factor, Whittington explained, since costs for the program are incurred up front, with revenues lagging by three to four months.
"Wall Street's looking at it completely wrong. In the next couple weeks, Intel will reverse — I'd be willing to bet that by Labor Day, its stock will be back up again," Whittington concluded. "When the flywheel gets spinning, watch out."