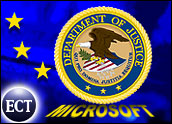 The European Commission on Thursday stepped up the antitrust penalties Microsoft could have to pay to a whopping US$4 million a day for what the Commission says are unreasonable pricing practices.
In a statement of objections sent to Microsoft, the commission said the company had failed to comply with its obligations resulting from the commission's March 2004 order that Microsoft provide complete interface documentation to help rivals develop products interoperable with Windows.
"Microsoft has agreed that the main basis for pricing should be whether its protocols are innovative," said EU Competition Commissioner Neelie Kroes. "The Commission's current view is that there is no significant innovation in these protocols. I am therefore again obliged to take formal measures to ensure that Microsoft complies with its obligations."
Ever-Increasing Fines
In a November 2005 decision, the Commission threatened Microsoft with daily fines of $2.6 million if it did not provide complete interoperability information for reasonable royalties by December of that year. In July 2006, it added that if Microsoft was still failing to comply by August of that year, the daily penalties could rise to $4 million.
Microsoft has four weeks to respond to the statement of objections, as well as the right to be heard in an oral hearing. The commission will then make its definitive ruling regarding the penalties.
"Microsoft has spent three years and many millions of dollars to comply with the European Commission's decision," said Microsoft Senior Vice President and General Counsel Brad Smith, following the European Commission announcement.
"We submitted a pricing proposal to the Commission last August and have been asking for feedback on it since that time," he added. "We're disappointed that this feedback is coming six months later and in its present form, but we're committed to working hard to address the Commission's Statement of Objections as soon as we receive it."
In Its Own Defense
Regarding the commission's charges, Smith said "we believe we have been fair in setting proposed protocol prices, and an analysis by PricewaterhouseCoopers found that our proposed prices were at least 30 percent below the market rate for comparable technology.
"Second, other government agencies in both the United States and Europe have already found considerable innovation in Microsoft's protocol technology. U.S. and European patent offices have awarded Microsoft more than 36 patents for the technology in these protocols, which took millions of dollars to develop, and another 37 patents are pending, so it's hard to see how the Commission can argue that even patented innovation must be made available for free."
Microsoft is frequently cast as the villain of the corporate world, but in this case, observers are tending to be more sympathetic.
A Witch Hunt?
"I think the EU is on a witch hunt," Yankee Group Senior Analyst Laura DiDio told the E-Commerce Times. "I'm aware that Microsoft is not everybody's favorite company, but in this instance, I think the EU has stacked the deck against it. They're being incredibly implacable and unyielding."
"The folks that are complaining about Microsoft's cooperation — including IBM — don't really want cooperation," agreed Rob Enderle, president and principal analyst with the Enderle Group. "Their goal is to cripple Microsoft, and they're probably not going to be happy until Microsoft goes under. Microsoft is in a bad position — almost an impossible position to get out of."
Microsoft has made a genuine effort to comply with the commission's 2004 order, DiDio said, including spending tens of millions of dollars making a version of Windows XP without Media Player, which it was forbidden to sell for less than the original version. "Retailers wouldn't stock it," DiDio claimed. "Now Microsoft can't even give the stuff away.
"The punishment didn't fit the crime here, and quite frankly I don't think there's anything Microsoft can do to change the EC's opinion," she added. "I was all for the sanctions from the U.S. Department of Justice when it convicted Microsoft of monopoly, but that doesn't mean Microsoft is wrong all the time."
Indeed, now "there are lots of examples of other companies interoperating with Microsoft, including Novell," Enderle told the E-Commerce Times. "That suggests Microsoft is doing enough to keep one of the largest third-party developers up and running. They're doing more than many others in their space."
Where's the Money?
One notable omission in most discussions of the European case is any indication of what the European Commission is doing with all the fines it is getting from Microsoft, DiDio pointed out. "This is supposedly a suit on behalf of corporate and consumer customers who have been damaged, but there is no plan in place to distribute that money to them," she noted. "How is it helping these people, if the money's not going back to them?"
Also conspicuously absent from the dialog is any kind of recognition of Microsoft's contribution to the economies of European countries, DiDio added. Hypothetically speaking, "What would happen if Microsoft decided to pull up stakes and move out because the EU is making is impossible for it to do business there?" she asked.
For Microsoft, meanwhile, "$4 million a day will be painful, but it won't put the company under," according to Enderle.
The real problem, though, is that "Microsoft still thinks this is about reality. IBM has figured out it's about politics," he said. "The end result is that Microsoft is not playing the game right. Its strategy just isn't working."