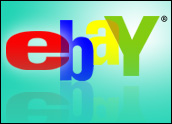 Despite gains reported in core business areas, eBay is facing economic weakness in key overseas markets, which sent its stock tumbling following its quarterly earnings report Wednesday.
eBay reported non-GAAP net income of US$822 million, or 63 cents per share, compared with the $730 million, or 56 cents per share, that it brought in during the same period a year ago. eBay's revenue increased 14 percent on the quarter, jumping from $3.4 billion a year ago to $3.88 billion.
CEO John Donahoe pointed to the strengths of the company's core businesses — e-commerce and PayPal. PayPal added 4.7 million active registered accounts during the quarter, bringing its total user base to 132 million. Its revenue grew 20 percent, to $1.6 billion, making it one of the fastest-growing areas in the company.
Marketplaces was also a strong spot for the quarter, gaining 3.5 million active users during the period. Revenue increased 10 percent to $2 billion.
Broadening Its Reach
"The growth on Marketplaces and PayPal on the quarter is a sign that eBay continues to reach out and expand to a wider audience, which is a really compelling part of the story and speaks to their longer-term growth aspirations," R.J. Hottovy, director of global consumer equity research at Morningstar, told the E-Commerce Times.
"This is a group that will be savvy to mobile," he said, "and even if they have a little less discretionary spending power now, the fact that they're coming to eBay and becoming users means that eBay is growing in its fundamentals."
Still, Donahoe acknowledged that a weak economy in Europe and South Korea would present a challenge going forward. eBay forecasted adjusted earnings of 61 cents to 63 cents per share, which failed to meet Wall Street expectations.
Investors did not seem encouraged by the company's outlook. eBay's stock fell more than 6 percent in after-hours trading following the earnings announcement, and continued to trade down around $53.70 going into Thursday afternoon.
eBay did not respond to our request for further details.
Going for Mobile Gold
Transactions from smartphones and tablets are leading a "commerce revolution," noted Donahoe during the earnings call.
If that's the case, eBay is certainly on the front lines of the battle, observed Hottovy.
"Mobile is becoming one of the more attractive parts of the eBay investment story," he said. "The company has certainly become one of the leading players in mobile e-commerce, not only with Marketplaces but with PayPal as well. "
That's partly because eBay knows how to play its advantages with users who are checking in via a mobile device as opposed to a computer, said Gil Luria, analyst at Wedbush Securities.
"They have a big advantage in mobile, because when people buy on a desktop, they go to 20 different places to shop, but on their phone they might only go to two or three," he told the E-Commerce Times.
"eBay is making itself one of those few destinations, and that is really helping them gain users and market share in that area," added Luria. "Their investments there have really helped them enhance those capabilities, and it's already paying off."
Fighting Off Competition
Despite its current advantages with mobile commerce, the company faces stiff market competition, said e-commerce consultant Rob Abdul.
One of the best ways it can continue to become a more compelling site than those rivals is to use the data it collects to its advantage, he suggested.
"The challenge it faces is to try mine the data fast enough and in [real time] so that it is still relevant," Abdul told the E-Commerce Times. "The increase of smartphone usage, faster broadband speeds, and increased number of images per listing will only add to this challenge, as it spells more data."
That could help maintain eBay's domestic strength even if the overseas market is still a rough spot, he said.
"The results may have been a little disappointing because of weaknesses in the UK, Germany and Korea, but the key metrics for eBay actually improved at a better acceleration than we've seen in awhile," Luria pointed out. "They're dealing with those economic headwinds, but they can still look forward to growth in other parts of Europe and the U.S. going forward."