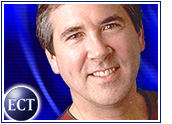 EarthLink (Nasdaq: ELNK) shares picked upUS$1.34 to $10.25 in morning trading Friday. The Internet service provider and long-distance phone service provider Sprint Corp. (NYSE: FON) announced that they have changed terms of an alliance formed in 1998, in order to provide "more flexibility for bothcompanies in pursuing additional third-party partners."
The new agreement eliminates terms that required the companies to co-brandtheir Internet offerings, and also scraps a provision that gave Sprint theright to acquire EarthLink. In addition, the revised deal eliminates Sprint's seats on the EarthLinkboard.
Sprint will retain the right to respond to offers for EarthLink withbids of its own, and will continue to hold its current EarthLink shares.
EarthLink said it will take an $11.3 million non-cash charge in the firstquarter to write off intangible assets related to the original agreements.
"The new terms increase the flexibility each company has to build strongbrands and customer relationships, and pursue deals with additionalpotential partners," said EarthLink chief executive officer Garry Betty.
For the time being, Sprint will continue to market the EarthLink Sprintco-branded service to its dial-up customers, However, Sprint said in the future that it may market EarthLink's Internet services as Sprint services, using them on awholesale basis for both narrowband and broadband products.
Sprint willcontract from EarthLink a dedicated staff of Sprint wholesale productdevelopers, and will work with EarthLink to develop the Internet features itwants.
"The industry has evolved since we first joined forces, and we felt that weneeded to restructure our business relationship to reflect the changingneeds of both the market and the two companies," said Sprint chairman andchief executive officer William T. Esrey. "This change in our agreementgives both companies more flexibility in terms of forming relationships, but still allows us to leverage each other's strengths."
Added Betty: "The modifications we've made to the existing alliance should enable bothcompanies to aggressively pursue opportunities in the market and furthertheir ability to take on the challenges of a rapidly changing businesslandscape over the next few years."