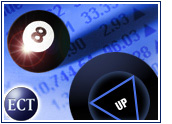 With most companies having gone through a rough 2001, and despite an overall caution toward e-tail from many observers, analysts have begun to draw a clearer picture of the 2002 e-commerce stock bargains — a picture that contains some surprises.
"I never thought I'd be saying this a year ago, but I think Priceline has some potential," Morningstar's David Kathman told the E-Commerce Times. "They've stabilized the company pretty well, and it's actually fairly reasonably priced now."
Pricelineshares closed at US$4.55 on Friday, down from a 52-week high of $10.35 but above their year's low of $1.07.
Travel On
Priceline (Nasdaq: PCLN) and its fellow e-travel stocks, Expedia (Nasdaq: EXPE) and Travelocity (Nasdaq: TVLY), were doing well earlier in the year, but have all taken a beating since the September 11th terrorist attacks on the United States.
"My feeling is the market has punished them a bit too much," Kathman said, adding that Expedia could also do well in 2002.
Priceline, which most have concluded expanded too far and too fast during the Internet boom, has gone back to its roots as an online travel company.
"It think they're going to stick to travel for now," said Kathman. "I can see them expanding modestly into other things. I think they've learned some lessons."
Still EBay
At Goldman Sachs, analyst Anthony Noto cites online auction giant EBay (Nasdaq: EBAY) as his top e-commerce pick.
"In our view, there exists a large, untapped opportunity for EBay International," Noto wrote in a research note.
EBay, said Noto, "remains the best positioned e-commerce company." A "clear leader" in its market, with low capital requirements and "multiple revenue streams," EBay is poised for additional growth at home as well, he wrote.
'Nosebleed Territory'
Kathman is more cautious on EBay, however.
"I love the company, but the stock is just very expensive," he said. "It's in nosebleed territory."
EBay closed Friday at $67.95, close to its $70 52-week high and up from the $40 level just after the terrorist attacks. "That would have been a pretty good price to snap it up at," said Kathman.
Flower Power
Kathman also likes flower and gift e-tailer FTD.com (Nasdaq: EFTD). The company's shares closed Friday at $7.30, compared to their 52-week peak of $8.59, set last summer.
"They've really got their expenses under control, and that's something I like to see in a company like this," he said.
FTD.com CEO Michael Soenen is a "smart guy financially," said Kathman. Soenen, who took over in mid-1999, slashed the company's spending on marketing and technology to 8 percent of revenue in the latest quarter from 43.7 percent in fiscal 2000, according to Kathman.
"They're making money, and I like to see that," Kathman said, adding that the company has "a pretty good brand name."