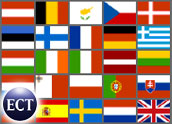 Navigation device maker TomTom reportedly hasn't offered any remedies to the European Commission's antitrust worries over its bid of more than US$4 billion to take over the digital map firm Tele Atlas. The commission's deadline to rule on the deal is May 21.
TomTom had until Thursday to present a solution to the group. The Dutch company still can submit another proposal, but the commission is not required to consider it before ruling on the acquisition.
If TomTom had submitted a proposal that put the commission's concerns to rest, the commission reportedly would have extended by 10 business days the deadline for ruling on the deal.
Approval Still Possible
"It doesn't mean the EC won't approve the deal," David Niederman, an analyst with Pacific Crest Securities, told the E-Commerce Times. "Discussions we've had with our sources close to this say it likely will get approved."
TomTom has offered to make Navteq technology available to competitors, reports say. The EC is concerned that the company might not make good on that offer, Niederman commented.
"The EC has a couple of concerns," he said. "One would be that TomTom refuses [to make the technology available] once they're allowed to make the purchase, [and] to keep it all for themselves. The second would be that they'd offer a less-competitive product to their legacy competitors."
Even if the deal ultimately is approved, there would remain concerns about a lack of competition in the European market. "It's still a duopoly," Niederman noted, referring to Nokia having the other major presence in the business.
The EC is also considering a bid by Finland-based Nokia to acquire Chicago-based Navteq, a provider of geographic information systems data, for approximately $8.1 billion.
The two proposed buyouts are connected — in a sense, noted Parks Associates analyst Harry Wang, as TomTom began its bid for Tele Atlas nearly a year ago.
"One of the problems in the navigation field for manufacturers is that the map content is [of] high cost," he told the E-Commerce Times. "TomTom tried to lower the cost — bring this in-house to address this pricing pressure."
Following Garmin's Lead?
TomTom may be trying to replicate a vertical-integration approach of competitors like Cayman Islands-based Garmin, as well as a handful of lesser-known Asian rivals, Wang continued.
"Garmin has been a strong believer in vertical integration," he said. "They have their own chip set, map data and software. TomTom, I guess, is trying to copy some of the approach to put them in better position to compete. It's about making your content more interesting to users to make your users more loyal, as well as creating efficiency."
TomTom has to convince the EC that its acquisition of Tele Atlas would not lessen competition, Wang noted.
"The bottom line is that the EU has to be convinced that the deal would not prevent other navigation device manufacturers to use Tele Atlas' services and content," he added. "If TomTom can convince them of that, this deal will not be blocked."
TomTom might have to do some maneuvering in order to achieve its goal, Wang continued. "There might be some compromises that have to be made because TomTom does want this technology. The deal makes sense for TomTom because it would give it a better position in the navigation market. Maybe they'd have to shift some assets or make some guarantees that Tele Atlas data would be available [to competitors] at a fair price. I think the EU will be relatively satisfied. It's a bargaining process."
There are also pressures from smartphone makers who are developing GPS technology for handsets, he noted. "It's a viable threat. People don't want to carry two things in their pockets, so this is part of the convergence, bringing all the devices into one platform."