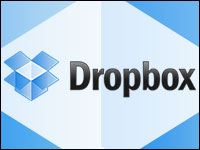 Dropbox is not only planning to raise US$250 million in the next few weeks but is also seeking a corporate valuation of $8 billion, according to a news report Tuesday in Bloomberg Businessweek.
That $8 billion is more than double the valuation investors placed on the company the last time Dropbox hit the funding circuit back in 2011. The company has already raised $257 million in funding over the last five years.
"What we can say is that with over 200 million users and 4 million businesses, Dropbox has continued a strong momentum," Dropbox said in a prepared statement sent by spokesperson Katrina Stern to the E-Commerce Times.
Dropbox declined to provide further details.
By the Numbers
Certainly Dropbox has numbers in its corner as it seeks additional financing. The company posted $116 million in sales in 2012, following $46 million in 2011. In 2010 it sales were a relatively scant $12 million. This year, according to the unnamed sources cited in Businessweek, the company is expected to realize more than $200 million in revenue.
Earlier this month the company announced an enterprise-focused expansion of its services, which should also fuel sales well into 2014. Called "Dropbox for Business," it is meant to go toe-to-toe with corporate providers of online storage, including Google.
Dropbox for Business lets employees store documents, photos and other digital content in a central location and then access them from connected devices. An array of security features keeps the content safe.
Taken together, though, is it enough to justify an $8 billion valuation? That is debatable, even if Dropbox didn't have any competitors in this space — which it does, in excess.
Fighting Off Competition
Much will depend on the success of Dropbox for Business, which enters the corporate market with something of a security taint.
"Dropbox is loved by consumers yet hated by IT departments, who have banned the use of Dropbox due to its lack of security features," Val Wright, principal of Val Wright Consulting, told the E-Commerce Times.
Dropbox is hoping to reverse that view with its new enterprise product, Wright added.
However, it has to watch its flank in order to hang on to its 200 million consumer users, if for no other reason than its price: A recent study by CNET showed Dropbox was the most expensive of its competitors, she noted.
"As customers become more savvy about alternative storage options and competition heats up, Dropbox better be ready to adapt and take action to keep those 200 million customers and break into the business market," she said.
Indeed, Dropbox has major, well-funded competition from Microsoft and Google via their Skydrive and Google Drive services, noted Charles Lewis Sizemore, a portfolio manager on Covestor and chief investment officer for Sizemore Capital Management.
"Given that Microsoft rules PCs and Google rules mobile, it's hard for me to see Dropbox being the ultimate winner," Sizemore told the E-Commerce Times. "I'm not saying the company will outright fail, but I would question their growth prospects given that Microsoft already integrates Skydrive into Windows 8.1 and Google has integrated its Drive into various parts of its ecosystem."
'Winner Takes All'
That said, the app market can be a tricky one, with consumers surprisingly loyal to the early movers — witness Facebook's grand success even as other established companies such as Google and Microsoft tried to lure its established users into adopting their social media platforms.
Dropbox may just have similar creds and engender similar loyalty among its users, said Vinit Nijhawan, a lecturer and managing director for the Office of Technology Development at Boston University.
There is a distinct trend of "winner takes all" in consumer Internet, Nijhawan told the E-Commerce Times. "Blockbuster apps are becoming the norm, and they garner huge financial interest. Clearly, Dropbox is the blockbuster app in the file-share space."