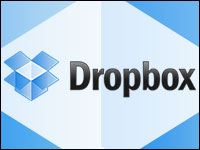 Dropbox on Wednesday unveiled Carousel, a new app designed to function as a storage space for users' photos and videos.
The Carousel app allows Dropbox users to organize, share and save photos from their Android or iOS phone as well as from Dropbox. Photos are sorted by event to allow for easy access to the files, and the app automatically backs up new photos or videos. Users can scroll through their gallery by date and easily choose the ones they'd like to organize or share.
Because Carousel is constrained only by the amount of space users have on Dropbox — not the storage limits on their phone — users can access their entire collection of photos via the cloud on their mobile device.
That makes it easier to share photos without having to worry about email restrictions on the size of attachments, for instance. A Carousel user can send those photos or videos, as well as a message, to any email address or phone number, even if the recipient isn't also a Dropbox account holder.
Dropbox suggested the feature could be used to share photos of a certain event or vacation with family and friends.
Expanding Its Business
Dropbox's Carousel addition is an indication that the company is looking to diversify its platform — a smart move in the rapidly growing cloud storage space, said Trip Chowdhry, senior analyst for Global Equities Research.
"Cloud storage is still growing enough that companies need to be thinking, what is the next innovative thing we can offer the consumer? What can we give that no one else gives? That's not just within crowd storage, but companies also need to think of features from other areas — like social networks — and say, OK, we can do this, too," he told the E-Commerce Times.
The move to offer more data saving and sharing is smart, said Benjamin Woo, managing director of Neuralytix.
"The most important thing here is about what Dropbox is realizing — and the bottom line is that the company that stores the data owns the user," he told the E-Commerce Times.
"Services like Carousel, Mailbox, etc., are about distributing data. A lot of users are going to think of this as an outside-in approach," Woo continued. "I think that sort of thinking is all wrong. It's about the inside-out view — how can I find a storage solution that is easy to use, and then add on distribution capabilities for that data?"
Who Will Rule?
It remains to be seen whether the addition of Carousel and Dropbox's ongoing expansion of its platform will be enough for it to take the crowd storage space crown, said Woo. For now, though, the company is in a solid position.
"For the average consumer, Box is too focused on the enterprise, Google doesn't seem to have the ecosystem in terms of apps that Dropbox does, and Microsoft is likely to get aggressive in this space but is lagging behind," he noted. "So, Dropbox right now has a first-mover advantage."
In order to capitalize on that position, Dropbox needs to stick to its core business and roll out more easy-to-use, data-centric updates like Carousel, suggested Woo.
"Think about what Apple has created with their ecosystem — iPhone connects to an iCloud that allows iMacs to get to it. iCloud can present photos, email and work in a simple Google Docs or Microsoft 365-like environment," he pointed out. "Dropbox is trying to do the same. They need to keep it simple."