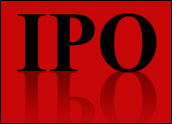 DreamWorks today filed a registration statement with the Securities and Exchange Commission announcing it intends to make an initial public offering of shares in, and split off, its animation unit, DreamWorks Animation.
The studio, formed in October 1994 by Steven Spielberg, Jeffrey Katzenberg and David Geffin, said in the registration statement that it expects Katzenberg to be chief executive officer and a director of the independent company. Katzenberg already heads the animation unit.
According to the proposal, the company does not foresee paying any dividends on the Class A shares. It says, "We intend to (i) retain approximately [US]$175 million of the net proceeds of the Class A common stock offered by us for general corporate purposes, including working capital and (ii) use the remaining net proceeds to repay all or a portion of the indebtedness that we intend to assume from DreamWorks Studios in connection with our separation."
"We currently intend to retain all our earnings to finance the growth and development of our business," the statement said.
Separation of Business
The animation unit has been a business division of DreamWorks Studios, the diversified entertainment company, since DreamWorks' formation. It has grown from several hundred employees releasing a single animated film per year to its current status as a separate company with approximately 1,200 employees and the capacity to release two computer-generated (CG) animated feature films annually.
"On the date of the consummation of this offering, we will complete the separation of our business from those of DreamWorks Studios," according to the registration statement.
It explained, "The separation will be accomplished by the direct transfer of certain of the assets and liabilities that comprise our business, as well as by the transfer, by way of merger or otherwise, of certain of DreamWorks Studios' subsidiaries to us."
The Class A shares will grant one vote per share, according to the statement. This is as compared to Class B shares, which will be controlled by Katzenberg and Geffen and will have 15 votes per share, and Class C shares, which will be held by an entity controlled by Microsoft cofounder Paul Allen, and will have only one vote per share. Allen was a founding investor in DreamWorks.
DreamWorks has produced a number of blockbuster films, including "Shrek," "Chicken Run" and "Shrek2."
The animation unit, which is based in Glendale, California, has been somewhat limited financially. According to the registration statement, it ran a net loss of $189,100 last year. In the quarter ended March 31 of this year, it had a net loss of $25,921, compared to a net loss of $11,946 in the same period last year, according to the filing.
Goldman, Sachs & Co. and J.P. Morgan Securities are serving as joint book-running managers of the stock offering.
Heavy Tech Focus
Technology has played an important role for DreamWorks. In fact, in recent years, the company has turned its focus completely to CG.
"Historically, we have produced both CG animated feature films as well as hand-drawn two dimensional animated feature films," the company notes in the registration statement.
It continues, saying that "In addition to our strategic shift to CG animated films, in 2001 we decided to focus on developing a unique identity for our films that seeks to appeal to a broad-based audience of families, teens and adults. 'Shrek,' in particular, represented a breakthrough for this kind of movie."
It further explained: "While all of our films produced to date, except 'Chicken Run,' contained CG images, only 'Antz,' 'Shrek' and 'Shrek 2' were created solely using CG animation. The average domestic box office performance of those films has been significantly higher than that of our hand-drawn, two dimensional feature films."
DreamWorks animation continues to press the frontiers of technology, ever innovating.
In its statement, it noted that "We also continue to innovate in the application of new technologies to the production process, which has enabled us to produce progressively richer and more visually sophisticated imagery in our films."
Board Members
The company also explained: "Our focus on user interface and tool development enables our animators to adeptly use existing and emerging CG technologies, allowing us to leverage our extraordinary artistic talent. In addition, we have strategic relationships with leading technology companies that allow us to leverage third-party advancements and technology innovation substantially before they are available to the open market, which in the rapidly changing landscape of technology gives us a valuable advantage."
In addition to Katzenberg on the board and as CEO, other proposed board members include:
Roger A. Enrico, former chairman and chief executive officer of PepsiCo, as chairman.

Enrico would also perform certain additional functions not typically associated with the role of chairman of the board, according to the registration statement. He would be actively involved in investor relations, corporate strategic planning, marketing and promotional strategy, succession planning and employee development and would oversee matters related to corporate governance and Sarbanes-Oxley compliance.
Paul G. Allen, the primary financial investor in DreamWorks Studios.
Lewis W. Coleman, president of the Gordon and Betty Moore Foundation.
David Geffen, cofounder and a principal of DreamWorks Studios.
Nathan Myhrvold, chief executive officer of Intellectual Ventures.
Howard Schultz, founder and chairman of the board of Starbucks.

Ann Daly, who has served as head of feature animation at DreamWorks Studios since July 1997, is expected to be chief operating officer.

Kristina M. Leslie, who has been chief financial officer of DreamWorks Studios since last fall, is expected to be chief financial officer.

A copy of the prospectus relating to these securities may be obtained from: Goldman, Sachs & Co., 85 Broad St., New York,New York 10004, Prospectus Department, Phone: (212) 902-1171, Fax: (212)902-9316; or J.P. Morgan Securities, Prospectus Department, 1 ChaseManhattan Plaza, Floor 5B, New York, New York 10081, Phone: (212) 552-5164.